Thursday, April 30, 2009
Gazprom, Shell May Expand Venture
30 April 2009 - Bloomberg - Royal Dutch Shell said it is examining plans with Gazprom to expand Sakhalin projects beyond their liquefied natural gas venture in the Far East. The partners plan "to look for further opportunities in the Sakhalin area, and we are working on that," chief financial officer Peter Voser said Wednesday on a conference call. The Sakhalin project is going well and will be increasing capacity until at least 2010, he said. Gazprom bought control in 2007 of Sakhalin Energy Investment, the Sakhalin-2 venture operator. The project partners loaded Russia's first commercial cargo of LNG for Japan in March. The project will have peak production of 395,000 barrels of oil equivalent a day, Shell said today in a statement. Gazprom is considering Shell as a potential partner for the Sakhalin-3 project, said Stanislav Tsygankov, head of the company's foreign relations department, RIA-Novosti reported this month.
Gazprom's Q4 Profit Falls 84%
04-30-2009 - Reuters, Bloomberg, Moscow Times - Gazprom on Wednesday reported fourth-quarter profits down 84 percent year on year, citing over $1 billion in write-downs as it braced for a slowdown in its key domestic power generation market. "The negative macroeconomic background characterized by the slump in global oil prices in the second half of 2008 and an ongoing decrease in demand for fuel in export and domestic markets will have a significant impact on the group's financial results in 2009," Gazprom said in a statement. It reported profits attributable to shareholders of 742.9 billion rubles, equivalent to $29.9 billion at 2008's average ruble rate of 24.81 per dollar. The ruble has fallen sharply since the start of the fourth quarter. In ruble terms, profits rose 13 percent from the previous year. Analysts had forecast 815 billion rubles in profits attributable to shareholders. Analysts said the profit missed forecasts largely because of a heavy write-down on power generation assets. Gazprom has become one of the largest utility operators in the country, buying up generators after the breakup of the state utility monopoly. The company booked a charge of 48.4 billion rubles on its utility assets, mostly on accounts receivable. Utility industry executives say nonpayments are soaring as key consumers struggle to meet wage bills and keep their plants running. Forecast falls in consumption, combined with the high cost of investment, prompted a review of asset values, it said. "The impairments were primarily triggered by the increase in discount rates, projected reduction in electricity consumption and expected oil and electricity prices," Gazprom said. Weakening demand translated into weak revenue growth of 1.5 percent in dollar terms in the fourth quarter, Citi analysts said in a comment on the result. Net profit was $1.4 billion for the quarter after the write-downs, Citi said. "Even when adjusted for the impairment loss, EBITDA margin stood at 40.8 percent -- the worst quarter this year, despite top line still growing 1.5 percent quarter on quarter and staff costs staying flat quarter on quarter," Citi said. "Given the gas price is forecast to fall 44 percent next year, the company's profitability is likely to suffer significantly as the cost structure is unlikely to adjust quickly." Gas sales in Russia and abroad declined 8.7 percent in the three months through Dec. 31 compared with the previous year because of "a dramatic reduction of gas demand in foreign and domestic markets" amid the global financial turmoil, the company said in a statement. Deputy chief executive Alexander Medvedev said this year that gas production may fall by about 10 percent in 2009. Pyotr Bakayev, head of Gazprom's capital markets, declined to comment on media reports that production could drop to 490 billion cubic meters from 549.7 billion last year. Gazprom's oil and gas reserves increased 2.7 percent last year to 140.2 billion barrels of oil equivalent, under Petroleum Resources Management System methodology, the company said. The company will probably cut spending this year from the 920 billion rubles approved at the end of last year, Bakayev said. This year will be "more down to earth" after an "anomalous" 2008, he said. Gazprom, Russia's biggest borrower on external markets, cut its leverage from 1.38-times adjusted earnings before interest, taxes, depreciation and amortization to 0.7-times, largely by deconsolidating Gazprombank. The state company's share of Gazprombank's losses for the year amounted to 37 billion rubles, Gazprom said.
Bad debts slug Gazprom numbers
04-29-2009 - Upstream OnLine - Russian gas giant Gazprom's profit attributable to shareholders for 2008 came in at 742.9 billion roubles ($22 billion), missing forecasts, with its bottom line hit by bad debts. The profit was equivalent to $29.9 billion at 2008's average rouble rate of 24.81 per dollar. The rouble has fallen sharply since the start of the fourth quarter. In rouble terms, profits rose 13% from the previous year. Analysts had forecast 815 billion roubles in profit attributable to shareholders. The company booked a charge of 48.4 billion roubles on its utility assets, mostly on accounts receivable. Utility industry executives say non-payments are soaring as key consumers struggle to meet wage bills and keep their plants running. Gazprom, Russia's biggest borrower on external markets, cut its leverage from 1.38 times adjusted earnings before interest, taxes, depreciation and amortisation to 0.7 times, largely by deconsolidating banking arm Gazprombank. The state company's share of Gazprombank's losses for the year amounted to 37 billion roubles, Gazprom said.
Wednesday, April 29, 2009
Gazprom posts FY 2008 Net Profit of 771.38 billion Roubles
29 April, 2009 - Russia Today - The worlds largest gas company, Russia's Gazprom, has posted a FY 2008 Net Profit of 771.38 billion Roubles under IFRS. The FY 2008 bottom line was up 13% on the FY 2007 Net Profit of 694.98 billion Roubles, as adjusted EBITDA rose 64% year on year to 1.46 Trillion Roubles, on the back of Revenues of 3.519 Trillion Roubles, up 45%. The FY result saw a 9% increase in sales volumes outside Russia and the FSU, but was marred by a 162.52 billion Rouble foreign exchange hit, and a more than 1000% increase in provisions for asset impairment to 98.96 billion Roubles. The 4Q 2008 Net Profit fell 84% year on year to 37.5 billion Roubles, as sales volumes subsided according to a company statement. "As a result of a dramatic reduction of gas demand in foreign and domestic markets in the fourth quarter of 2008, the Group's gas sales totaled 156.5 billion cubic meters declining by 8.7 percent as compared to the same period in 2007," The company warned of modest expectations for FY 2009 with production volumes and sales both in Russia and in export markets expected to decline, and with price and revenue expectations it says will be comparable with 2009.
Russia's Gazprombank reports 2008 loss
April 29, 2009 - (Reuters
by Oksana Kobzeva
) - MOSCOW, Gazprombank, the banking arm of Russian state energy company Gazprom (GAZP.MM), reported a net loss of 60.1 billion roubles ($1.8 billion) for 2008, the first major Russian bank to report a loss last year. The bank, which reported a 33.6 billion rouble profit in 2007, said the loss, calculated under International Financial Reporting Standards, occurred due to currency transactions and a revaluation of its securities portfolio after the rouble weakened and markets fell in the second half of 2008. Gazprombank's main rivals, state-owned Sberbank (SBER03.MM) and VTB (VTBR.MM), which are publicly traded, beat forecasts with 2008 profits earlier this month. Gazprombank said that as a result of hedging it expected a profit of 16 billion roubles from foreign currency transactions in the first quarter of 2009. The bank said the profit from lending and commissions rose 11 percent in 2008. Amid Russia's worst economic downturn in a decade, Russian banks' loan portfolios are rapidly deteriorating, threatening to wipe out their profits in 2009.
Tuesday, April 28, 2009
Gazprom's positions in Europe shattered
28 April 2009 - Sofia FOCUS News Agency - Gazprom has sustained three strong blows on its European positions these days, Nezavisimaya Gazeta reads. The first blow came from the European Parliament (EP) and its package of measures for energy market liberalization, which in fact ditched Gazprom's aspirations for direct access to European consumers. Then was Turkmenistan's support for Nabucco. And on 25 April at the Energy Forum in Sofia, the South Stream pipeline project failed to find its place on the EU priority list. Gazprom's defeat on the European arena could mean a collapse in the Russian gas giant's doctrine for expansion abroad.
Friday, April 24, 2009
Eni closes deal to sell 20% in Gazprom Neft to Gazprom
MOSCOW, April 24, 2009 - (RIA Novosti) - Eni has closed the deal to sell a 20% stake in Russian oil producer Gazprom Neft to its parent company, Gazprom, for $4.2 billion, the Italian energy giant announced on Friday. The deal stipulated in a bilateral agreement signed between the two energy giants on April 7 gives Gazprom control of a total of 95.68% in its oil arm. Eni CEO Paolo Scaroni said earlier his company had bought the stake for $3.7 billion at an auction two years ago with a loan at an interest rate of 9.4%, which pushed the asset cost to a total $4.2 billion. Gazprom Neft, which handles exploration and production of oil and condensates, reported a 12% increase year-on-year in its U.S. GAAP net profit to $4.7 billion last year.
Gazprom Neft buys minority stake in Sibir Energy
MOSCOW, April 24, 2009 (RIA Novosti) - Gazprom Neft has bought a minority stake in oil producer Sibir Energy, the oil arm of Russian energy giant Gazprom said on Friday. The acquisition places Gazprom Neft in control of some 16% of Sibir Energy, with a market value estimated at just 675.5 million British pounds ($992 million). It controls half of the Moscow Refinery and holds a 50% stake in Salym Petroleum Development (SPD), its JV with Shell. "Sibir Energy is a promising company with which we have been cooperating in oil processing at the Moscow Refinery," Alexander Dyukov, Gazprom Neft board chairman, was quoted as saying. Sibir Energy said on Thursday it had received an informal offer from an unnamed buyer. In addition, Credit Suisse Group announced on Wednesday it was starting to collect bids for the purchase of Sibir Energy shares on behalf of the Russian-British oil venture TNK-BP. Kommersant, a respected Russian business daily, reported TNK-BP was interested in buying Sibir Energy last week. However, the Russian-British JV rejected its plans on Thursday. Sibir Energy is owned by the Moscow government, which holds an 18% stake, developer Shalva Chigirinsky's business interests (23.5%) and Igor Kesayev, president of Mercury Development (23.5%). A stake of slightly less than 35% in the company is free floated.
Bulgaria wants from Russia more profitable contract with "Gazprom"
04-24-2009 - Bulgaria News - A week ago Bulgaria has requested from Russia a new, more profitable for Bulgaria contract with "Gazprom" for the supplies of natural gas. This announce the minister of energy Peter Dimitrov at the opening of the business forum within the summit held in Sofia, cited by darik.net. The new contract should include more profitable for Bulgaria transit taxes and should secure alternative route in case of crisis like the one in January, said Dimitrov. He stressed that the agreement should contain state guarantees from Russia in order to be clear who takes the responsibility for the payment of compensations if there is suspension of the supplies. The current contract between "Bulgargaz" and the Russian giant expired in 2010. According to Dimitrov the Bulgarian claims will be reviewed during the visit of PM Stanishev in Moscow next week. "Bulgaria suffered over half billion levs losses. For me it is interesting today to hear according to you who should be asked for these compensations. I believe it is good to include in the new contracts the supply to be guaranteed with alternative route from the supplier itself", said also the energy minister. There were no problems during the crisis Bulgaria to receive gas from Turkey and Greece, said Peter Dimitrov and added that a very important Bulgarian demand was for the transparency of the contracts. The representative of "Gazprom at the business forum Stanislav Tsigankov explained that the Russian side didn't intend to sign a new gas supply contract with "Bulgargaz" since the term of the current agreement hadn't expired. The manager of "Bulgargaz" claimed that he was not interested in the comments of "Gazprom" because the Bulgarian supplier had already claimed interest in the signing of a new contract with "Gazprom". Tsigankov said also that "Gazrpom" was ready to sign with "Bulgargaz" a framework agreement for the South stream project during the visit of the Bulgarian PM in Moscow in the beginning of next week.
Thursday, April 23, 2009
Gazprom Sees $900M Dividend
23 April 2009 - Moscow Times - Gazprom's board of directors recommended that the gas monopoly pay out dividends of 30.3 billion rubles ($900 million), or 1.28 rubles per share, for 2008, Interfax on Thursday cited a source close to the company as saying. The annual shareholders meeting, where the dividends will be decided on, will take place on June 26. The recommended payout is nearly twice that of last year, or 63 billion rubles at 2.66 rubles per share. This corresponds with the Gazprom tradition of paying out dividends of 17.5 percent of net income according to Russian accounting standards. The Federal Property Management Agency has recommended lowering the figure to 10 percent of net income. Gazprom's net income fell 50 percent in 2008, despite record hydrocarbon prices, because of the fall in price of its stock in Gazprom Neft.
Gazprom's big Eurobond sale
//The Russian gas monopoly has turned to the securities market for much-needed funds
04-22-2009 - FSU Oil&Gas Magazine by Nnamdi Anyadike
• Gazprom's latest bond issue has pulled in US$2.25 billion
• The company's need for money will increase as it moves forward with plans to develop new reserves
• Russia's government has pledged to provide extra funding if necessary, and Gazprom may need to tap this resource, since its new projects are capital-intensive and potential customers in Asia are eyeing other suppliers
April 17 was a watershed date for Russia's relationship with Western investors. On that day, Gazprom, Russia's gas monopoly, sold US$2.25 billion worth of Eurobonds in the form of 10-year loan participation notes (LPNs). The LPNs carry a put option after three years and a 9.25% coupon, without a premium. The sole underwriter of the issue, which followed presentations made to investors in the United States and in London earlier in April, was Credit Suisse. At the same time, Gazprom Neft, Gazprom's oil-producing and refining arm, announced the sale of US$299 million worth of bonds in its debut domestic debt offering. These 10-year notes, which were listed on the MICEX on April 21, have a coupon of 16.7% and a put option after two years.
Return to the bond market: Gazprom's Eurobond sale marks the return of Russia to the bond market. It is being seen as a possible opening of the floodgates for sales by other energy companies, such as Rosneft and LUKoil. Analysts believe that the Gazprom issue has served as a means for the government to test the waters for the larger sales that are due to take place next year. Russia last entered the external debt market in 2000, issuing Eurobonds that will mature in 2030 to refinance Soviet- era borrowing. Gazprom, meanwhile, was the last Russian company to launch a major Eurobond issue; it sold US$500 million worth of bonds carrying a 7.51% interest rate in July 2008. In mid-April, Finance Minister Alexei Kudrin said that the government might borrow abroad for the first time in a decade. He said Russia would hold a road show this year, with a view to entering the external market in 2010 through the sale of up to US$5 billion in Eurobonds. Oil industry observers and financial analysts generally agree that investor sentiment on Russia is improving and that the country has acquitted itself quite well in the financial crisis. They caution, though, that Gazprom's future cash position remains precarious.
Funds needed: The company needs to spend hugely in the coming years to develop its technically challenging reserve base and upgrade crumbling infrastructure. It is not at all clear that it will be able to raise sufficient capital through the market to do this. In early April, the Moody's ratings agency lowered Gazprom's credit rating to Baa1, down from A3, to match that of the Russian government. Meanwhile, the other major ratings agencies, Standard & Poor's and Fitch, have both given Gazprom a lower rating of BBB. All three ratings are still investment grade. However, Gazprom is set to see its revenues decline this year, which means that its earnings stream will be substantially lower. This, in turn, could force the company to cut its investment budget from the level of US$27.6 billion, announced only last December. Gazprom recently revised its price forecast for natural gas exported to Europe to US$257.9 per 1,000 cubic metres, compared with the 2008 average of US$409 per 1,000 cubic metres. The Russian newspaper Vedomosti points out that at an average price of US$260 per thousand cubic metres, Russia's 2009 revenues from gas exports will be US$44 billion in 2009, down from US$73 billion last year. Analysts have already noted that the loss in revenue may delay key Arctic projects such as Yamal or Shtokmanovskoye by three to five years. The lag is troubling, given that Russia's biggest Soviet-era gas fields are now past their prime. Demand, production down:
Gazprom's deputy CEO Valery Golubev recently said at an energy conference that both global gas demand and Gazprom's own gas production would be depressed by around 10% "for the next four to five years." He said that Gazprom's production would drop to 492 billion cubic metres in 2009, down by 12% from the originally planned level of 561 bcm and down by 10% on last year's output figure of around 550 bcm. Analysts have called this 60 bcm drop disastrous, noting that the last time Gazprom produced such low volumes was in 1987. Prime Minister Vladimir Putin has already pledged financial aid to Gazprom, should the need arise. Indeed, this need may arise sooner rather than later. The company is already committed to spending more than US$4 billion this year to buy back a 20% stake in Gazprom Neft from Italy's Eni, and analysts warn that the gas monopoly's window of opportunity for launching further Eurobond issues is likely to be limited. The buyout of the Gazprom Neft stake was done at well above market price, reflecting the high value that the Kremlin sets on keeping key assets in state hands. The stake was among the assets of the stricken oil company Yukos that Enineftegaz, a company jointly owned by Eni and Italy's power company Enel, bought in April 2007 for US$5.81 billion. Some observers believe that the Italian companies bought the stake on Gazprom's behalf, with the understanding that it would be turned over to the gas monopoly. However, others point to the South Stream gas project, in which Eni will serve as Gazprom's partner, as the key strategic consideration behind the high price that Gazprom paid for the 20% stake. Indeed, the US$2.25 billion worth of Eurobonds that Gazprom sold, plus a 500 million Swiss franc (US$429 million) issue two weeks earlier, was used to help cover the cost of the US$4 billion buy-back.
Bad timing: Gazprom is finding itself burdened with the high cost of the buyout at a time when oil and gas prices are low and access to the capital required for development of remote fields in Siberia is restricted. This presages a daunting future for the company. Indeed, Gazprom is discovering that while it may be Europe's largest gas supplier and hold 25% of the world's gas reserves, it does not automatically have the upper hand in its dealings with foreign partners. Ultimately, the Russian government is seeking to use Gazprom to position itself as a strategic energy supplier to both Europe and Asia. Towards that aim, it would ideally like to ensure that it controls all the levers of gas production. But in the case of Asia, particularly Central Asia, cash-strapped Russia is increasing finding itself being outplayed by China, a country with far deeper pockets. Beijing has already shown its mettle, using part of its US$585 billion economic stimulus package to loan US$25 billion to Russia in February and US$10 billion loan to Kazakhstan on the understanding that both recipients reciprocate by boosting oil deliveries to China. It is China, not Russia, that now holds the cards in Central Asia, a key gas- producing region. According to Indian analyst and former diplomat M K Bhadrakumar, Central Asia produces the equivalent of about 14% of Gazprom's total output. But Bhadrakumar says these Central Asian producers believe that "Russia now lacks the financial resources to follow through on its commitments in the field of energy co-operation." For example, while Russia's proposed 6,700-km, US$10 billion Altai pipeline link to China is still on the drawing board, the Chinese-financed gas pipeline that will run from Turkmenistan to China via Uzbekistan and Kazakhstan is on target and due to be completed by the end of 2009. Despite the success of last week's bond issue, Gazprom faces enormous hurdles and it is difficult to see how this over-bureaucratic entity can face the challenges of the future in its current guise.
Gazprom, E.ON could close Siberian asset deal in summer
MOSCOW, April 23, 2009 (RIA Novosti) - Gazprom and Germany's E.ON could close a deal for the German company to join the development of northwest Siberia's Yuzhno-Russkoye oil and gas field as early as the summer, the E.ON head said on Thursday. "We hope that it [the deal] will be closed in the second half of the year, possibly in summer," Wulf Bernotat said in an interview with business daily Vedomosti. Under the asset swap deal, signed in St. Petersburg late in 2008 in the presence of German Chancellor Angela Merkel and Russian President Dmitry Medvedev, E.ON, the world's largest utility company, will receive 25% minus one share in Gazprom subsidiary Severneftegazprom, while the Russian energy giant will get a 49% stake in E.ON's ZAO Gerosgaz, which holds a 2.93% interest in Gazprom. Severneftegazprom holds a license for the Yuzhno-Russkoye oil and gas deposit, which has recoverable reserves of 800 billion cubic meters of gas and 5.7 million metric tons (41.7 million barrels) of oil. Gerosgaz, founded in 1999, is a joint stock company in which Gazprom Export holds 51% interest, and E.ON Ruhrgas AG has 49%.
Wednesday, April 22, 2009
Russia Gazprom Neft buys Chevron plant in Italy
April 22, 2009 - (Reuters
by Svetlana Kovalyova
) - MILAN, Russia's Gazprom Neft, the oil arm of gas giant Gazprom, has bought a lubricants plant in Italy from U.S. company Chevron as it aims to expand abroad, Gazprom Neft said on Wednesday. Gazprom Neft has not revealed the price of the deal but said in a statement it expected production and marketing synergies from the deal with the Serbian company NIS, which it acquired earlier this year. Gazprom Neft said the plant in Bari, southern Italy, produces 36,000 tonnes of lubricants a year for cars, commercial vehicles and other industrial uses. Gazprom Neft said it will also get the right to use the Texaco brand in the Italian market from Chevron Global Energy. Chevron, the second-largest U.S. oil company, said last month said it would push ahead with streamlining its lubricants product line and will exit from retail markets.
Gazprom prepares for testing of Prirazlomnaya
04-21-2009 - BarentsObserver - The Prirazlomnaya platform will be handed over to Gazprom in 2010, after which testing of the ice-protected platform will start in the Barents Sea. The financial crisis has not affected the construction of the Arctic platform, construction yard Zvezdochka maintains. Speaking at a congress in Moscow yesterday, Zvezdochka leader Vladimir Nikitin said that the Prirazlomnaya platform will be handed over to Gazprom in 2010 and that subsequent testing will take place, Severinform.ru reports. The Prirazlomnaya platform has since 1998 been under construction in Severodvinsk, Arkhangelsk Oblast. In 2002, operator company Sevmorneftegaz obtained the Hutton TLP, the topsides of which have been included in the project. The platform will be stationed at the field with the same name in the oil-rich Pechora Sea. After several postponements, Gazprom subsidiary Sevmorneftegaz now maintains that the Prirazlomnoye field will be up running in 2011. The field with extractable oil resources of 46 million tons will be Russia's first Arctic offshore field in production. Maximum annual production will be about 6 million tons. The production period is estimated to 22 years. The field will have bases north in the Nenets Autonomous Okrug, as well as in Arkhangelsk Oblast. The infrastructure of the Prirazlomnoe will form the basis for the development of several adjacent fields.
Tuesday, April 21, 2009
Gazprom: Talking To GDF To Enter Nord Stream Pipeline Project
21 April 2009 - FRANKFURT - (Dow Jones
by Jan Hromadko and Jacob Gronholt-Pedersen
) - The shareholders of the Nord Stream pipeline project, which will transport natural gas from Russia to western Europe via the Baltic Sea, are in talks with GDF Suez SA (GSZ.FR) over the French company entering the consortium. A spokesman for Russian natural gas monopoly OAO Gazprom (GAZP.RS), which leads the consortium with a 51% stake, Tuesday said talks are underway with GDF, without further elaborating. Two people familiar with the matter told Dow Jones Newswires that E.ON Ruhrgas, the natural gas unit of E.ON AG (EOAN.XE), and BASF SE's (BAS.XE) Wintershall AG are both willing to sell 4.5% each to GDF. One of the persons said negotiations with GDF are in the beginning stages, and the main question is what GDF is willing to offer in return. E.ON Ruhrgas and Wintershall currently own 20% stakes in Nord Stream. The remaining 9% are owned by Dutch gas firm Nederlandse Gasunie NV.
Monday, April 20, 2009
Gazprom delegation visits Kyrgyz Republic
19 Apr 2009 - Steel Guru - Gazprom has announced that its delegation led by Mr Valery Golubev, Deputy Chairman of the Company's Management Committee, paid a working visit to the Kyrgyz Republic. As part of the visit Mr Valery Golubev met with Mr Igor Chudinov Prime Minister of the Kyrgyz Republic and Mr Tursun Turdumambetov, Chairman of the Kyrgyz State Property Committee. The parties addressed the issues of cooperation deepening in the oil and gas sector, stressing in particular the join efforts in exploration and production of hydrocarbons, development of wholesale and retail markets of petroleum products in the Republic as well as transportation and distribution of natural gas in Kyrgyzia. Special attention was placed on the terms & conditions and forms of Gazprom's participation in the privatization of Kyrgyzstan's natural gas and oil infrastructure. The meeting participants confirmed their interest in further promoting the mutually beneficial long-standing partnership between Gazprom and Kyrgyzia across the entire spectrum of the bilateral cooperation.
Azerbaijan President's Moscow visit puts gas into buyers market
17 April, 2009 - Russia Today - Azerbaijan may sell its gas from the Shakh Deniz field to Gazprom. The Azeri President confirmed his country's interest in the deal during his visit to Moscow, but didn't give final approval. The meeting of Azeri President Ilham Aliyev with Dmitry Medvedev in Moscow was expected to hammer out a gas deal under which Baku will sell blue fuel to Gazprom. The company is ready to buy 16 billion cubic meters of gas annually from the second phase of Shakh Deniz field in Azerbaijan. Baku which currently exports gas to Georgia and Turkey, says it is looking forward to new markets – including Russia – and the Azeri President expressed enthusiasm for a deal with Moscow.
"There are no restrictions in this area for Azerbaijan. Cooperation in this sphere is also an element of gas transit diversification, as today Azerbaijani gas is transported to the west. We are very interested in diversifying deliveries and reaching new markets, as any other country is. I hope the company's talks will end successfully."
Azerbaijan's state-owned energy company says it will sign a contract with the partner offering the best price. With a 22% cut in export volumes this year that'll be a tough task for Gazprom. But the Russian energy major needs this contract to protect itself from competing with the Azeri gas on the European market. The Shakh Deniz field would be the main gas source to fill the EU-backed Nabucco pipeline – a rival to Russia's South stream gas route, according to Ronald Smith, Head of Research at Alfa-Bank.
"Nabucco and South Stream compete head to head. They are basically competing for the same limited sources of gas that would be large enough to justify building an extremely expensive, large pipeline, that needs to run for 30-40 years. So its not just about enough gas for the next 10 years, you need to have it for 30 or 40. And there's not room for both pipelines. So the first one to lock the resources will probably get built. To the extent the Russians can lock these up, that is going to hurt Nabucco and help the South Stream."
Nabucco, however has another possible gas source – Turkmenistan. Germany's RWE – a partner in the Nabucco project – signed an agreement with Ashkhabad to consider the possibility of Turkmen gas supplies directly to Germany. But it will take at least 7 years to build the pipeline. Russia has transportation routes and more importantly can guarantee money flows now to the energy export dependant Azerbaijan and Turkmenistan.
Azeri gas for European energy security
April 17, 2009 (UPI) - BAKU, Azerbaijan is interested in all natural gas projects that will improve energy security with potential European partners, its top oil chief said Friday. Rovnag Abdullayev, president of the State Oil Co. of Azerbaijan Republic, said during a meeting Friday with Swiss officials in Baku that interest in the natural gas potential in his country is growing, the Today.Az news agency reports. "There were made a lot of proposals for purchase of Azerbaijani gas from the (offshore) Shah Deniz field," Abdullayev said. "We are considering the best and economically beneficial proposal." Production at the offshore Shah Deniz gas field in the Caspian Sea started in December 2006. It is one of the largest gas-field discoveries in decades with more than 15 trillion cubic feet in estimated reserves. Shah Deniz gas travels currently through a Caspian pipeline network to Turkey and Georgia. Europe sees Azerbaijan as the answer to its energy-security needs in the wake of a disruptive gas row between Kiev and Moscow. Azerbaijan is seen as a major potential supplier to the Nabucco gas pipeline to Europe through Turkey. Turkish officials, who expect to sign off on the deal by June, say the project cannot go forward without Azerbaijan.
RWE, Turkmenistan deal blow to Gazprom
April 17, 2009 - (UPI) – ASHGABAT, Turkmenistan awarded the German partner to the Nabucco gas pipeline, RWE AG, an exploration contract in a move seen as a counter to Russian gas giant Gazprom. RWE spokesman Michael Rosen confirmed the deal to the EurasiaNet reporting agency, saying the measure secures a long-term relationship with Turkmenistan in the European energy sector. "Among other things, the parties have agreed upon investigating and discussing first direct deliveries of natural gas from Turkmenistan to Germany and Europe," RWE said in a statement. Andrei Grozin, head of Central Asian studies at the official Institute of Commonwealth of Independent States in Moscow, said Turkmenistan is moving to position itself as a diverse energy supplier as the region struggles to move away from Russian dependency. "I think (Turkmenistan) is trying to demonstrate its multi-vector politics to Russia, to Europe and to its closest neighbors, Uzbekistan and Kazakhstan," he said. "It's trying to intimidate Gazprom." A pipeline from the Dovletabad field along the border between Turkmenistan and Uzbekistan ruptured last week from technical complications resulting from a drop in gas volumes from Gazprom. Turkmenistan lashed out at the gas giant, demanding reparations for alleged contractual violations.
Friday, April 17, 2009
Gazprom takes Petroandina bite
04-17-2009 - Upstream OnLine - Russia's Gazprom plans to take a stake of between 20% and 24.5% in an upstream joint venture between Bolivia's state-owned YPFB and Venezuela's PDVSA, according to reports. The announcement was made in a prospectus released for the Russian gas giant's planned $2 billion bond issue. The three companies signed a memorandum in September 2008 providing for the possible entry of the Russian gas giant into Petroandina, in which YPFB now holds a 51% stake and PDVSA holds 49%. Gazprom had not previously revealed how large a stake it was considering taking in Petroandina, which owns licences for the development of 12 blocks in Bolivia. The blocks include Aguarague, Iniguasu and Inau, with the project sittin gon potential reserves of up to 300 billion cubic metres of gas, Gazprom said. In January, YPFB said Petroandina planned to spend $1.17 billion on oil and gas exploration and building gas separation plants in Bolivia over the next few years. Gazprom and France's Total may also start exploring for gas in the Azero Block in Bolivia's south-eastern part of Bolivia, under another deal sealed in September last year. Azero lies next to the Ipati and Aquio blocks, where Total made a major gas find in 2004 and in which Gazprom may get a 20% interest. The equity split in Azero is still being discussed among the partners, but YPFB will have a least a 51% stake in the venture, Total said previously. "We were also offered the opportunity to purchase a 20% interest in the Ipati and Aquio blocks, in which Total has already begun exploration activities," Gazprom said in its bond prospectus. Under a memorandum of understanding between Gazprom and YPFB, Gazprom is also looking to take part in infrastructure projects in Bolivia, including liquefied natural gas production.
Thursday, April 16, 2009
Gazprom May Sell Russia's 1st Dollar Bond for 9 Months Tomorrow
April 16, 2009 - (Bloomberg
by Denis Maternovsky
) - OAO Gazprom, Russia's gas export monopoly, may complete its planned sale of as much as $2 billion as soon as tomorrow, according to a banker involved in the deal. The 10-year issue with the option for investors to redeem the notes after three years would be the first by a Russian company in dollars since July and may pave the way for other borrowers to sell foreign debt. Gazprom, Russia's largest corporate, was already the first company to issue foreign- currency bonds this year with its 500 million Swiss-franc ($436 million) sale of 9 percent two-year notes earlier in April. "The results of this sale will be indicative of investor appetite for new deals out of Russia," said Mikhail Galkin, a fixed-income analyst at MDM Bank in Moscow. "If the Gazprom deal is successful, other investment-grade banks and companies will likely soon follow." Gazprom's dollar bonds may pay a coupon of between 9.25 and 9.5 percent, said the banker, who declined to be identified because the deal isn't completed. Credit Suisse Group AG is managing the issue and has held investor presentations in the U.S. and Europe this week. The last Russian company to sell dollar-denominated debt was state-run pipeline operator OAO Transneft, which issued $1.65 billion of five- and 10-year bonds on July 31, according to data compiled by Bloomberg. Gazprom last sold dollar debt on July 22, when it raised $500 million through 7.51 percent securities due 2013, Bloomberg data show.
Wednesday, April 15, 2009
Gazprom seek access to Sakhalin blocks
04/15/2009 - OFFSHORE - MOSCOW, Russia - Gazprom is pursuing further E&P opportunities in offshore blocks off eastern Russia. During a recent forum on the country's energy requirements, Nail Gafarov, deputy head of Gazprom's Gas, Gas Condensate and Oil Production Department, said the company was preparing geological exploration programs for the Kamchatka Krai region and offshore Sakhalin Island. He added that further to decisions made by the Russian Federation Government in Vladivostok last September, Gazprom had submitted applications to Rosnedra for the right to use subsurface resources. These related to the Kirinsky, Vostochno-Odoptinksy and Aiyashsky blocks of the Sakhalin III project, and the Zapadno-Kamchatsky area of the Okhotsk Sea, with the long-term aim of producing gas in these regions. Viktor Timoshilov, Head of the Eastern Projects Coordination Directorate, said that integrated state support was necessary for development of the gas industry in eastern Russia. In particular, this should take the form of: - Timely licensing of subsurface resources – mainly for the Sakhalin III and Zapadno-Kamchatsky area blocks - Streamlining of taxes on eastern Russia's gas industry - A regulatory framework for trunkline gas transport - Gas market development stimulation measures. In a separate meeting at the company's headquarters, representatives of Gazprom and ConocoPhillips discussed prospects for co-operation on projects, particularly in the LNG sector. Discussions focussed on Arctic areas, including potential exploration offshore Alaska.
$110 mil for Moncrief
//
American Moncrief Oil does not get tired haunting Gazprom in the courts for refusing to sell her share of the Yuzhno-Russkoye field. The company demands $ 110 million from a would-be partner.
04-15-2009 - Vedomosti by Elena Mazneva, Kirill Khripunov - Moncrief Oil International is seeking to get $ 110 million compensation from Gazprom. Such a clarification was made in a lawsuit filed against Gazprom in the District Court of Tarrant County, State of Texas in April 2008, Gazprom stated in its memorandum related to the upcoming issue of Eurobonds. Also the lawsuit specified the amount [of damages] and the list of defendants. The memorandum says that in addition to Gazprom and its "daughters" [branches] named in the lawsuit, the Gazprombank was added to this list. $ 110 million is the amount of the potential profits that Moncrief Oil would have gained, if, together with its partner U.S. Occidental Petroleum, it would build a terminal in the United States to receive liquefied gas from Russia, explains Marshall Sourcy a lawyer for Moncrief Oil. Indeed, the agreement between Moncrief Oil and Occidental Petroleum was signed in the hope that Gazprom will provide Moncrief a share in the Yuzhno-Russkoye deposit. Sourcy did not elaborate why the Gazprombank is on the list of defendants. He only added that the next hearing in the case will take place in the "next two to three weeks". According to Moncrief Oil, it was entitled to 20% in the Yuzhno-Russkoye field (with the possibility of increasing stake to 40%) in 1998, when it signed an agreement with the Gazprom branch "Zapsibgazprom". In return, Moncrief has pledged to provide all the technology and $ 120 million investment. But the agreement was never implemented. First, Gazprom have lost control over the Yuzhno-Russkoye field and "Zapsibgazprom". When the lost assets returned to Gazprom, it found other partners [for the project] - the German BASF and E. On (in 2005). Immediately after that, Moncrief filed a lawsuit in the District Court of Texas, seeking to realize its option [stake] or to get a compensation for the damages (The amount was not disclosed [at that time]). A similar lawsuit was filed in the Court of Berlin [in Germany]. The amount of the suit is $ 10 billion and the defendant is BASF Stephan Holzinger, the representative of Moncrief Oil International in Germany, says. There are no decisions made in Berlin yet. Moncrief Oil has lost the first lawsuit in Texas in 2007 when the Court ruled that it could not resolve the dispute, because Moncrief did not provide materials to have a "personal" jurisdiction for the Gazprom case. The second lawsuit in Texas, which amounts to $ 110 million, Moncrief Oil has filed based on newly discovered evidence. The company was going to prove that its claims are directly related to the State of Texas. Moncrief Oil was going to build LNG terminal in this state. As Moncrief stated in the lawsuit, Gazprom was also involved in the negotiations related to the project, (the database of judicial acts, USA). Moncrief in accordance with the local law shared with Gazprom confidential data, which is considered as "business secrets". The project was not implemented. But a "granddaughter" [branch] of Gazprom - Gazprom USA, according to the Moncrief, now is using its secrets. The representatives of Gazprom and Occidental refused to comment on.
Gazprom Neft Plans Debut 10 Billion-Ruble Bond Sale
April 15, 2009 - (Bloomberg
by Denis Maternovsky
) - OAO Gazprom Neft, the oil unit of Russia's gas export monopoly, is planning a debut issue of 10 billion rubles ($300 million) of bonds. The 10-year notes will have a coupon of between 16 and 17 percent and a put option giving bondholders the right to redeem the notes after 18 months to two years, according to a banker involved in the transaction, who declined to be identified before the deal is complete. Russian companies have struggled to raise funds since August as the global financial crisis and the country's worst stock-market rout since the government's 1998 default cut access to financing. Ruble bond sales fell 51 percent in the first quarter to 43.5 billion rubles from 88.9 billion rubles in the same period in 2008, according to data compiled by Bloomberg. "There is now a window of opportunity for the biggest Russian names to tap the local bond market because banks need to invest their surplus cash," said Stas Ponomarenko, a fixed- income analyst at ING Groep NV in Moscow. "It will be very difficult for smaller companies to borrow as there is not that much appetite for risk." Gazprom Neft will use the proceeds of the bond sale for "general corporate purposes," Alla Sapun, a spokeswoman for the Moscow-based company, said today.
More Bonds: OAO Lukoil, Russia's biggest private oil company, and Federal Grid Co., the state-run power grid monopoly, are among company's that may follow Gazprom Neft in selling ruble debt this year, Ponomarenko said. The average price of ruble-denominated corporate bonds dropped to an all-time low of 78.34 in January, from more than 100 percent in June, according to the MICEXCBI Index of debt securities traded on the Micex Stock Exchange. The price is 84.72 today. Gazprom Neft initially considered issuing about 5 billion rubles of bonds, according to the banker. The bond sale, which is being managed by Renaissance Capital and OAO Gazprombank, may be priced on
$110 mln for Moncrief
04-15-2009 - VEDOMOSTI - www.vedomosti.ru - U.S. company Moncrief Oil International wants to sue Russian gas export monopoly Gazprom for 110 million dollars, the daily says.
Full Article in Russian
Gazprom Neft posts Q4 net loss of $543 mln
MOSCOW, April 15, 2009 (Reuters
by Robin Paxton
) - Russian oil firm Gazprom Neft (SIBN.MM) on Wednesday posted a $543 million fourth-quarter net loss, compared with a year-earlier $1.3 billion profit, due to lower oil prices, a lag in export duties and a non-cash currency translation loss. Gazprom Neft said in a statement full-year 2008 net profit rose 12 percent year-on-year to $4.7 billion.
Gazprom, Conoco Discuss Alaska Offshore Exploration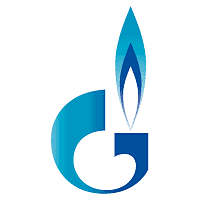 15 April 2009 - The Moscow Times - The heads of Gazprom and ConocoPhillips met in Moscow on Tuesday to discuss liquefied natural gas projects and Alaskan offshore exploration. "Gazprom's experience could be useful in realizing new gas projects in the United States," chief executive Alexei Miller said after holding talks with James Mulva, his counterpart at ConocoPhillips. Both companies met in Alaska in October to discuss broad-based business opportunities in the most northerly U.S. state. Gazprom passed over ConocoPhillips when it was choosing partners to develop the Shtokman gas project in 2007. Miller said in June that Gazprom had approached ConocoPhillips and BP on joining their Denali pipeline project, which was designed to deliver Alaskan gas to the continental United States. At the same time, Gazprom expressed interest in a rival pipeline project backed by TransCanada. Gazprom has said it is considering whether to invite international companies, including ConocoPhillips, to examine LNG projects on Yamal peninsula. nGazprom estimates its end-2008 reserves at 217.3 billion barrels of oil equivalent, the company said in a memo to its eurobond issue. That is broadly in line with analyst estimates and represents an increase of 11 percent from 2007, when its reserves were 196.4 billion. "We estimate that we had Russian reserves classification ABC reserves of 33.1 trillion cubic meters of natural gas, 1,286.8 million tons of gas condensate and 1,598.4 million tons of crude oil," the document said.
Tuesday, April 14, 2009
Russia Gazprom estimates reserves up 11 pct in 2008
April 14, 2009 (Reuters
by Dmitry Sergeyev
) - MOSCOW, Russia gas export monopoly Gazprom (GAZP.MM) estimates its end-2008 reserves at 217.3 billion barrels of oil equivalent, the company said in a memo to its Eurobond issue, a copy of which was seen by Reuters on Tuesday. That is broadly in line with analyst estimates, and represents an increase of 11 percent from 2007, when Gazprom's reserves were 196.4 billion. "We estimate, that we had Russian reserves classification ABC reserves of 33.1 trillion cubic metres of natural gas, 1,286.8 million tons of gas condensate and 1,598.4 million tons of crude oil," the document said.
Gazprom, Libya agree work on hydrocarbon production done as scheduled
April 13, 2009 - Itar-Tass - MOSCOW, Gazprom and Libya's oil corporation said their work on key projects on hydrocarbon production was done under the schedule. Gazprom head Alexei Miller, who is currently making a working visit to Libya, met chairman of Libya's National Oil Corporation Shukri Mohamed Ghanem on Monday. According to the Gazprom press department, "Alexei Miller and Shukri Mohamed Ghanem discussed further steps towards developing cooperation in the oil and gas sector". "The sides' assessments on key tendencies (on the world oil and gas markets) coincided and they stressed the need to perform the infrastructure of hydrocarbon trade," the press department said. In order to penetrate to new markets, expand the resource base and diversify production capacities Gazprom is actively working in North Africa, primarily in Libya. A specialised company, Gazprom Libya, was set up and registered in Tripoli in order to work in this country. In 2006-2007 under the tender Russia's gas monopoly gained the right to develop and produce hydrocarbons on licence sections on the Mediterranean shelf and in the south of Tripoli.
Monday, April 13, 2009
Gazprom Neft To Develop Iraqi Oil, Gas Deposits
13-April-2009 - Energy Business Review - JSC Gazprom Neft (Gazprom Neft) said it is looking to develop six oil and two gas deposits in Iraq, media sources reported. The tender's results are to be publicized in the third quarter of 2009. Gazprom Neft said that several international oil and gas firms are also taking part in the tenders to develop these deposits. The declaration was made after Iraqi Prime Minister, Nouri al-Maliki met with Russian business heads to try and attract Russian investment in the oil-rich nation. "We are participating in a tender with partners, there are six oil and two gas fields there," Alexander Kolomatsky, the head of the company's Middle East projects said.
Gazprom vs. Rosneft in Far East
April 13, 2009 (UPI) - Moscow plans to endorse offshore oil and gas fields for transfer to state-run companies while potentially stripping oil giant Rosneft of some reserves. Gas monopoly Gazprom and state-owned oil giant Rosneft lobbied last year for swift approval of a sanctioned offshore list. Russian law stipulates that licenses for offshore oil and gas fields may be granted only to companies that are more than 50 percent state-controlled and have at least five years of activity in offshore development. Moscow in 2008 had refused to extend a five-year license to Rosneft to develop fields with the Korea National Oil Corp. on the grounds that Rosneft failed to meet its obligations there. Meanwhile, Gazprom had positioned itself in February to replace Rosneft in the Korean venture as well as other Far East developments. Both companies are competing for development rights in the Far East, the Platts news service reports, though Gazprom has noted most of those reserves are in the form of natural gas. Denis Khramov, a director at the Russian Ministry of Natural Resources, said Moscow would approve the list by this summer.
Gazprom purchases 20% stake in Gazprom Neft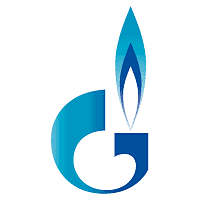 Apr.11, 2009 - OGJ
by Uchenna Izundu
- LONDON, Eni SPA has agreed to sell a 20% stake in JSC Gazprom Neft, the Russian oil company, to OAO Gazprom for $4.2 billion under a cooperation agreement signed in Moscow on Apr. 7. The deal means that Gazprom's share in the company will rise to 95.68%. Gazprom Neft, Gazprom's oil subsidiary, is viewed as an asset Russia was reluctant to relinquish. Paolo Scaroni, chief executive of Eni, said to reporters in Moscow: "We purchased these shares at an auction for $3.7 billion. We had to repay a loan for 2 years at 9.4%/annum and pay dividends." He added that the $4.2 billion spent on the asset is the same sum paid by Gazprom to repurchase the 20% stake. Gazprom said it would finance the purchase through loans from a number of Russian banks, but analysts expressed surprise at the timing of the deal when companies are looking to slash spending amid the global recession. Gazprom is struggling with the fall in gas demand in Europe—it expects exports to drop by 22% this year to 140 billion cu m this year. In 2009 gas will be sold at a projected price of $260/thousand cu m (Mcm) compared with an earlier forecast of $280/Mcm: Europe accounts for 60% of the company's revenues. Eni bought the interest in Gazprom Neft at auction in 2007 after Yukos, which had owned the asset, was broken up. Eni will use the funds raised from the deal to reduce its debt and has denied being squeezed out of Russia, focusing instead on other cooperation agreements signed with Russian energy companies. Eni and Gazprom also signed other cooperation agreements; both have committed to jointly develop energy projects in and outside of Russia. Eni said the partnership would conform with the principle of reciprocity, in line with Russia's new energy policy. Gazprom has also acquired extra time to implement its option to buy by May 30, a 51% stake in SeverEnergy, a consortium of Enel and Eni. SeverEnergy was formerly known as EniNeftegaz. Gazprom said that during the meeting, the companies focused on the preinvestment stage of the South Stream project and to the development of interaction through joint gas and power energy projects in Italy, Russia, and third countries. The pipeline is expected to deliver 30 billion cu m/year of Russian gas to the European Union via the Black Sea. Eni has forged ties with other Russian energy companies that will enhance Europe's energy security: electricity supplier Inter Rao UES OJSC, Rosneft, OAO Transneft, and Stroytransgas. Enipower and Inter Rao UES signed an agreement to evaluate joint projects in Russia and abroad. Eni and Rosneft will cooperate on upstream and refining activities in Russia and abroad under a protocol. Italy is the third largest importer of Russian gas in Europe. In 2008, Gazprom exported more than 22 billion cu m of gas to Italy. By 2010, Italy expects to import 3 billion cu m/year.
Thursday, April 09, 2009
Gazprom Blamed for Blast
10 April 2009 - Bloomberg - Turkmenistan's Foreign Ministry is blaming Gazprom for a gas pipeline explosion late Wednesday that cut supplies to Russia. Gazprom's export arm "sharply cut" its intake of Turkmen gas Wednesday without giving the Turkmen side advance notice, causing the accident, the Foreign Ministry said in a statement posted on the web site of the Turkmen Embassy in Moscow. The ministry said the Gazprom unit's actions were "poorly conceived and irresponsible, as first of all it threatened people's health and lives." It also said the company's actions violated the terms of a sales contract between the two sides. Earlier Thursday, Gazprom said in an e-mailed statement that an explosion on a gas pipeline in Turkmenistan cut supplies to Russia from the Central Asian country. Gazprom said supplies to clients would not be affected and that Turkmenistan was studying alternative pipes for shipments. Gazprom has depended on suppliers including Turkmenistan to replace flagging production at older Siberian fields. Gazprom took 42 billion cubic meters of gas from Turkmenistan in 2008, a company official said Thursday, declining to be named in line with company policy.
Is Europe serious about energy security?
9 April 2009 - FOCUS News Agency – Sofia. Alexander Medvedev, Gazprom Deputy CEO, expressed the company's support towards the idea that Europe needs to satisfy increasing natural gas demands trough diversifying gas transit routes and securing gas deliveries, according to The 24 Chasa Daily. He explained that this is the very intention of the Nabucco, South and North Stream projects, aiming to supply additional quantities of gas directly to EU consumers. The EU and Gazprom are both interested in the efficiency and security of Ukraine's gas transit network, Medvedev said, but the EU missed a chance to improve its energy security by excluding Russia from talks on its modernization. Ukraine's gas transit network is completely synchronized with Russia's. There are fundamental technical reasons why the Ukrainian system cannot operate separately. Gazprom must participate, or else, there will be direct and unpredictable consequences on whole Europe, due to changes in gas exportation contracts with Russian and Central Asian producers, Mr. Medvedev concluded.
Wednesday, April 08, 2009
Gazprom to sell LNG in the U.S. this year
April 8, 2009 - MarketWatch
by Steve Gelsi
- NEW YORK - Gazprom on Wednesday said it gained its first major entry into the U.S. natural gas market through a pact with Royal Dutch Shell as the energy giant moves to expand its reach into the country's vast storage and transport infrastructure. Gazprom the world's largest natural gas producer, will ship liquid natural gas (LNG) from its Sakhalin-2 project in Russia's Far East to Sempra Energy's Energia Costa Azul import terminal in Baja California, which is under a long-term assignment from Shell. Gas will then be transported to Southern California via the Gasoducto Baja Norte and North Baja Pipeline and sold by Gazprom Marketing & Trading USA, Inc., headquartered in Houston. The agreement was one of several announced today in Moscow by Alexey Miller, the CEO of OAO Gazprom, and Jeroen van der Veer, the CEO of Royal Dutch Shell. "This deal will enable Gazprom to begin shipment of LNG supplies from Sakhalin II to the United States, the world's largest gas market, and other markets of the Pacific Basin, starting from this year," Gazprom's Miller said in a statement. The Gazprom deal comes as excess LNG continues to find its way to the U.S., which contains sizeable storage capacity for the fuel. While storage levels for natural gas in the U.S. and around the world remain high, Miller said Gazprom has seen "certain signs of demand growth" in the past few weeks.
Gazprom's Eni Deal May Presage Move on TNK-BP, FT's 'Lex' Says
April 8 (Bloomberg
by Guy Collins
) - OAO Gazprom's $4.2 billion purchase of a 20 percent stake in its oil arm OAO Gazprom Neft from Eni SpA may presage a move on TNK-BP, BP Plc's Russian joint venture, the Financial Times said today in its "Lex" column. "Gazprom moves a step closer to its ambition of building a giant oil company alongside its gas business," according to the column. "And one step closer to having sufficient oil assets to slam into, say, a 51-49 percent merger with TNK-BP."
Eni signs strategic energy agreements with Gazprom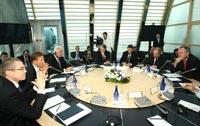 04-07-2009 - Scandinavian Oil & Gas - Today in Moscow, in the presence of the Prime Minister of Russian Federation, Vladimir Putin, Eni and Gazprom signed significant agreements representing a further step in fostering strategic cooperation between Italy and the Russian Federation in the energy field. The parties will develop joint projects in and outside Russia under the principle of reciprocity, in line with Russia's new energy policy. Eni signed an agreement to assign Gazprom 20% of Gazprom Neft, in line with previous agreements. Eni has also signed, under the patronage of the Russian government, several cooperation agreements in Russia and abroad with the main Russian energy companies (Inter Rao UES, Rosneft, Transneft and Stroytransgas), with whom it will start a wide program of strategic cooperation involving different activities in the energy field. In particular, Enipower and Inter Rao UES signed an agreement to evaluate joint projects in Russia and third countries. Additionally, Eni signed with Rosneft a protocol of cooperation in the upstream and refining sector in Russia and abroad. These agreements will further foster ties between Italy and the Russian Federation and will significantly strengthen security of gas supplies to Italy and Europe.
Gazprom, Shell Shake Hands over Sakhalin II LNG, Pipeline Deals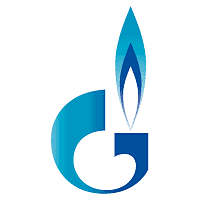 April 08, 2009 - Rigzone - Alexey Miller, Chairman of OAO Gazprom's Management committee, and Jeroen Van der Veer, Chief Executive Officer of Royal Dutch Shell, met today at Gazprom Headquarters in Moscow. During the meeting the parties announced the signing of agreements concerning LNG and pipeline gas supplies. The agreements include the purchase of LNG by both Shell Eastern Trading LTD and Gazprom Global LNG from Sakhalin Energy Investment Company. Deliveries to Gazprom and Shell begin in 2009 and will last until 2028, totaling 1 mtpa each to Gazprom and Shell at plateau. The agreements also include a new pipeline gas agreement for the delivery of an equivalent volume of gas to Shell in Europe. Through this 20-year agreement Shell will be able to strengthen the diversification and flexibility of its supply portfolio and its marketing position in the European gas market. As part of the transaction, Gazprom affiliates, under long-term assignment from Shell, will take capacity in Sempra's Energia Costa Azul LNG import terminal in Baja California, Mexico, and pipeline capacity to enable gas to be transported to Southern California. Alexey Miller and Jeroen Van der Veer praised the signed documents and stated that these agreements open new business development opportunities for both companies. Alexey Miller said, "Gazprom has consistently implemented its strategy of reinforcing the Company's standing on the LNG market and this deal will enable Gazprom to begin shipment of LNG supplies from Sakhalin II to the United States, the world's largest gas market, and other markets of the Pacific Basin, starting from this year." "This is another important milestone in cooperation between Gazprom and Shell," said Mr Van der Veer. "We look forward to expanding further our relationship with Gazprom in a variety of activities related to natural gas and LNG developments both in Russia and internationally." Alexey Miller and Jeroen Van der Veer also discussed opportunities for further expansion of bilateral cooperation in LNG projects in Russia.
PwC wins tender for Gazprom audit in 2009
MOSCOW, April 8 (RIA Novosti) - PricewaterhouseCoopers Audit has won a tender to be Gazprom's auditor in 2009, the Russian energy giant said on Wednesday. PricewaterhouseCoopers (PwC) Audit offered its services for $7.8 million with a maximum price on all auditing services contracts set at $9 million, $700,000 lower than last year's ceiling. ZAO PwC Audit is a company established under the laws of the Russian Federation and is a member of the PwC International Group of Companies, a global leader in auditing and consulting services. PricewaterhouseCoopers Audit has been Gazprom's auditor since 1995.
Tuesday, April 07, 2009
Gazprom, Eni in 4-bln-dlr buy-out deal
04-07-2009 - MOSCOW (AFP
by Anna Smolchenko
) — Russia's Gazprom Tuesday signed a deal worth over four billion dollars to buy out the 20 percent stake owned by Italy's Eni in its oil unit Gazprom Neft, in line with the Kremlin's aim to keep key assets in state hands. The stake was among a clutch of assets in stricken oil company Yukos bought in April 2007 by Enineftegaz, a company jointly owned by Eni and Italy's power company Enel for 5.81 billion dollars (4.35 billion euros). The deal was inked as Russian President Dmitry Medvedev and Prime Minister Vladimir Putin praised Russia's privileged ties with Italy. "We have special relations with the Italian business community and I want these relations to develop," Medvedev said as he welcomed Italian businesspeople in the Kremlin. Eni had granted Gazprom the right to buy back the Gazprom Neft stake and stakes in several other companies within the next two years. Some analysts said at that time that the Russian authorities hatched that scheme to be able to keep the assets of the dismantled oil major Yukos in state hands. "The fact that Eni did not exercise any influence in how Gazprom Neft has been run means it did not really need that 20 percent stake," Vyacheslav Bunkov, an energy analyst with Aton investment bank, said Tuesday. The buyback deal signed in Moscow between Eni chief executive Paolo Scaroni and his Gazprom counterpart Alexei Miller in the presence of Prime Minister Vladimir Putin is worth 4.2 billion dollars, a spokesman for Eni said in e-mailed comments. The price "corresponds to the one originally paid for the stake by Eni plus interest," Scaroni said in Moscow. Gazprom in a statement later in the day put the Tuesday deal's price tag at around 4.1 billion dollars, adding its stake in Gazprom Neft would now amount to almost 96 percent. Gazprom Neft was formed in 2005 when Gazprom took over Sibneft, previously controlled by Millhouse Capital, a holding led by Roman Abramovich, once Russia's richest businessman. The Russian gas giant said it borrowed from a number of Russian banks to finance the deal following concern that the crisis was putting pressure on the firm. Separately, Gazprom said it had agreed to extend an option to buy 51 percent of SeverEnergia, formerly Enineftegaz, a Russian gas venture owned by Eni and Enel until May 30. In 2007, Enineftegaz had bought a number of stakes in Yukos and later transferred the 20 percent stake in Gazprom Neft to Eni. The 2007 auction was seen as the final stage in the dismemberment of what was once Russia's number one oil producer, which began with a series of court cases after the October 2003 arrest of former company chief Mikhail Khodorkovsky. The signing was scheduled to coincide with a visit to Russia by Italian Prime Minister Silvio Berlusconi who had to cancel his trip this week because of Monday's earthquake in Italy. In an address to Italian businessmen in Moscow, Putin praised the continuity in economic ties between the two nations. "Italy, its political leadership, the 'captains' of business have frequently acted as trailblazers in developing ties with Russia," he said in comments released by the government. "Non-trivial approaches, original solutions are in demand today as never before. There is a need to open new opportunities for cooperation, expand investment flows, industrial and technological cooperation," Putin said. Eni, Gazprom's partner in the South Stream gas project, said the agreements represented "a further step in fostering strategic cooperation" between Russia and Italy in energy field. The two nations will "develop joint projects in and outside Russia under the principle of reciprocity," Eni said.
Gazprom signs Eni stake deal, delays asset buyback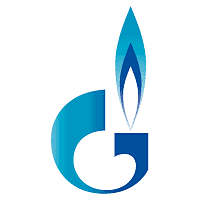 MOSCOW, April 7, 2009 (Reuters
by Alberto Sisto
) - Russia's Gazprom signed a $4.2 billion deal to reacquire a stake in its oil arm from Italy's Eni but delayed the buy-back of Russian gas assets from Italian companies to end April. The buyback of Gazprom Neft will help Eni convince investors it has enough cash to continue paying its dividend and advance the Kremlin's strategy of bringing key resources back under state control. Eni, the biggest Western buyer of Russian gas, acquired a 20 percent stake in Gazprom Neft and some gas assets at a state auction of bankrupt oil firm YUKOS in April 2007 and immediately agreed a buyback option within two years with Gazprom. Analysts believed Russia devised the arrangement to secure the assets for state-controlled Gazprom even though it was deemed politically difficult for Gazprom to bid in the auction, which YUKOS shareholders dismissed as a sham. Sources told Reuters in March Gazprom was lining up Russian state bank financing for the buy-back, which would mark the first major refinancing help provided by the Kremlin since it abruptly suspended direct industry bailouts in February. Gazprom's chief Alexei Miller and Eni's chief Paolo Scaroni signed the final deal on Gazprom Neft's buy-back at a ceremony attended by Prime Minister Vladimir Putin. Enel's chief executive Fulvio Conti said the repurchase of gas assets by Gazprom from Eni and Enel would take place later in April. "The accord will be signed by the end of April when the prime ministers meet," said Conti. Italian Prime Minister Silvio Berlusconi cancelled his trip to Moscow this week because of Monday's earthquake in central Italy which has so far killed 179 and injured about 1,500. Eni and Enel paid a total of $5.8 billion for the stake in Gazprom Neft and gas assets at the auction and agreed to resell the Gazprom Neft stake for around $4 billion. Gazprom also had the right to buy back a 51 percent interest in the gas assets. A fifth of Gazprom Neft is worth around $2.6 billion at today's market prices. Russia is one of the few countries with very large oil and gas reserves where international oil companies can invest, and other companies have also entered into unconventional deals with Russian state companies to secure access to Russian fields. Gazprom currently owns 75 percent of Gazprom Neft and many analysts had expected Gazprom to ask Eni to extend the deadline for the buyback as the gas monopoly faces record debt repayments this year amid a steep decline in gas prices.
Monday, April 06, 2009
Italy's Eni to sell Gazprom Neft stake- lobby
MOSCOW, April 6, 2009 (Reuters by Alberto Sisto) - Italian oil and gas group Eni (ENI.MI) will sign a deal with Russia's Gazprom (GAZP.MM) for the sale of Eni's 20 percent stake in Gazprom Neft (SIBN.MM), the head of Italy's Confindustria business chamber said. Eni bought its stake in Gazprom Neft in 2007 but reached a deal on reselling it shortly afterwards with Gazprom, which already controls 75 percent of the company. "There will be (a deal) in the energy sector between Eni and Gazprom," Confindustria President Emma Marcegaglia told a news conference. "It concerns the repurchase of the stake."
Gazprom keeps pace in Yamal
04-06-2009 - BarentsObserver - The difficult financial situation will not result in delays in Gazprom's Bovanenkovo field in Yamal, a company representative underlines. The huge 4,9 trillion cubic meter gas field will be in production in the first half of 2011, he says. Head of Gazprom subsidiary Gazprom Dobycha Nadym, Sergey Menshikov, says to Sever Press that the Bovanekovo field will be opened according to plans in 2011. He admits however that the difficult financial situation has resulted in minor changes in this year's field development plans. While the company originally intended to drill 39 wells in the field this year, the revised drilling program reduces the number of wells to 30. Mr. Meshikov still underlines that all project obligations of the company will be completed in time and in accordance with quality demands. Gazprom is currently laying pipelines to the huge gas field. Parts of that 1100 pipeline will run through the Baydarata Bay. Gazprom representatives also confirm to Sever Press that the railway line connecting the Bovanenkovo field with the rest of the Russian railway grid will be completed in January 2010. That will make the energy company significantly facilitate the transport of goods to the project site. The Arctic peninsula of Yamal is top priority for Gazprom. The Bovanenkovo field will alone produce about 115 billion cubic meters of gas per year.
Gazprom sets up office in Latvia
06.04.2009 - Baltic Course by Alla Petrova - Riga, Russia's Gazprom has chosen Latvia as the first European country to have its offices in, as the TV3 broadcast "Neka personiga" informed yesterday, on April 5. Gazprom offices in Riga are temporarily located at the Latvijas Gaze complex, but the official opening ceremony is yet to take place. Yevgeniy Roldugin, head of Gazprom offices in Riga, explains that the main goal of the Gazprom offices in Riga is to represent Gazprom and pursue the company's interests in Latvia, Lithuania and Estonia. Roldugin said that Gazprom is interested to have its offices in Latvia as there are several important energy projects pending in the region, including a gas pipeline from Paldiski in Estonia to Finland and the Russian-German gas pipeline Nord Stream. Gazprom also believes that connecting Dobele underground gas storage facility to the Nord Stream pipeline is worth consideration, said Roldugin.
Gazprom, EU gas firms to probe Ukraine gas risks
MOSCOW, April 3, 2009 (Reuters by Dmitry Zhdannikov) - Russia's gas export monopoly Gazprom (GAZP.MM) has agreed to set up a working group with its top European customers to analyse what it described as the rising risks of gas transit via Ukraine, it said on Friday. Russian leaders have joined Gazprom in severely criticising a March gas agreement between Ukraine and the European Union. Under the deal the European Union would invest in Ukraine's gas network. Russia said it was outraged it was not asked to take part despite the fact that it is the sole supplier of gas through that route. Ukraine has said Russia was still free to join the plan to modernise its pipelines, but Russia said it was suspending talks with Ukraine over a $5 billion stabilisation loan until it gets clarification as to what the new deal with the EU means. "The signing of the declaration behind Russia's back was a political mistake and it will be impossible to implement it without the involvement of the gas supplier," Gazprom quoted its chief Alexei Miller as telling European companies' executives. The statement said Miller met the executives of Italy's ENI (ENI.MI), Germany's E.ON (EONGn.DE) and France's GDF Suez (GSZ.PA). The statement said representatives of the firms would meet again in four to six weeks to analyse the situation with gas transit via Ukraine. Gazprom, the world's largest gas producer, supplies a quarter of Europe's gas and 80 percent of those volumes come via Ukraine. Two of its pricing disputes with Ukraine, including one in January 2009, severely cut deliveries to Europe. Ukraine has so far paid in full for gas supplies this year but analysts say problems may arise in the coming months as the country's economy has been battered by the crisis. Gazprom said it was worried about Ukraine's ability to pay for gas to be stored for use in winter to ensure supplies to Europe. It has called on European gas firms to work with it to find solutions and sources of additional funding.
Contact me: