Friday, February 27, 2009
Gazprom nears $2.5bn Nigeria deal
02-25-2009 - Upstream OnLine - Russian gas giant Gazprom hopes to conclude a $2.5 billion oil and gas exploration deal with Nigeria by the end of March, which would see it set up a 50/50 joint venture with state player Nigeria National Oil Corporation. "We are one month away from getting a conclusion on the JV (joint venture) deal," Vladimir Ilyanin, managing director of Gazprom Nigeria, told Reuters at an oil and gas conference in the Nigerian capital Abuja today. In September last year, NNPC said it had signed a memorandum of understanding with the Russian gas export monopoly on joint venture projects, but gave few details. NNPC said at the time that the deal covered petroleum and gas exploration, as well as power. Nigeria has the world's seventh-largest proven gas reserves, but has been unable to develop its gas industry to anywhere near full potential because of a lack of funds and regulation. Some industry experts in Europe see Russia's deals with African Opec members like Nigeria as an attempt to increase control on Europe's natural gas supplies. Gazprom already provides a quarter of Europe's gas. A senior Gazprom source told Reuters three weeks ago that the Russian company wanted to invest at least $2.5 billion in the development and production of Nigerian gas, a figure confirmed by Ilyanin. The source said 90% of the investment would be in developing Nigeria's domestic gas production, processing and transportation.
Thursday, February 26, 2009
Gazprom cuts investments
02-26-2009 - BarentsObserver - Russian gas major Gazprom is adopting its investment plans on the assumption of further drop in oil and gas prices. Investments in 2009 might be reduced with 4,4 billion EUR. Gazprom plans to readjust the company's budget and investment plans for 2009. A possible solution is to continue projects that are profitable at an oil price of 25 USD per barrel. This is the first time any Russian oil company has dropped below 32 USD per barrel in their most pessimistic prognoses. The Russian government is for the time being calculating with an oil price of 41 USD per barrel. Gazprom's Board of Directors on Tuesday discussed costs adjustments in the investment program for 2009. A source familiar with the board's decisions tells newspaper Kommersant that the Gazprom plans to continue its main investment projects, but cut investments with 200 billion RUB (app 4,4 billion EUR). The investment program was approved in December 2008 and calculated with an oil price of 50 USD per barrel. Experts believe that the budget and investment program might be reconsidered more times. The investor's main concern will be that Gazprom continues its main projects – The Nord Stream pipe line from Russia to Germany and development of the Yamal and Shtokman fields in the Arctic. - The financial crisis deprives Yamal and Shtokman of a guarantee for demand on new gas, an analyst says. There is enhanced anticipation that Shtokman might be seriously postponed, or that Gazprom will start exploitation, but at far lower tempo than planned, he says. According to Kommersant, Gazprom ensures that all key projects are going according to plan and that their schedules are not to be altered.
Total eyes role in trans-Saharan gas pipeline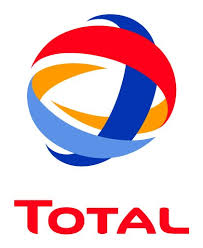 02-26-2009 - Financial Times
by Matthew Green in Abuja
- Total, the French oil group, yesterday said it was ready to participate in a planned trans-Saharan gas pipeline, seen by European governments as a potential route to reduce their dependence on Russian energy supplies. Gazprom, the Russian gas monopoly, has already expressed interest in the €15bn ($19bn, £13.4bn) scheme as part of a wider strategy to gain access to Nigeria's vast gas reserves, seen as crucial to future energy security in Europe and the US. Total's announcement suggests western energy companies are also starting to look seriously at the pipeline in spite of the huge technical and commercial challenges of pumping gas from Nigeria's restive Niger Delta to export terminals on Algeria's Mediterranean coast. Guy Maurice, managing director of Total Exploration and Production in Nigeria, told an oil and gas conference in Abuja, Nigeria's capital, that the pipeline would be a long-term strategic investment for the country. "Total is ready to be involved in this project." Mr Maurice gave no further details of intended participation. Total said discussions were preliminary. Disruptions to Russian supplies to Europe have heightened European Union anxiety. The EU depends on Russia for a quarter of its annual gas consumption of 300bn cubic metres. The planned trans-Sahara pipeline could provide 20-30bn cubic metres. The project is likely to face great hurdles, including the security threat posed by militants on the planned route through Nigeria, Niger and Algeria, and complications about revenue-sharing between the hosts. Experts say investment in Nigeria's liquefied natural gas capacity could prove more cost effective to deliver energy to Europe than a lengthy pipeline. Gazprom seemed to steal a march on rivals interested in the project by signing in September a memorandum of understanding with the Nigerian National Petroleum Corporation, the state oil company, to co-operate on gas exploration, production and transportation. The company has said it will invest at least $2.5bn to build a network of pipelines and processing plants to harness gas for local use. "We're continuing [to say] that though we are very interested in the Trans-Saharan pipeline, Trans-Saharan starts after the Nigerian gas grid is completed," Vladimir Ilyanin, managing director of Gazprom's subsidiary in Nigeria, told the conference.
Gazprom and YPFB ink supplement to MoU
02–25–2009 – Steel Guru News – Finchannel reported that at the Gazprom Headquarters Mr Alexey Miller Chairman of the Company's Management Committee and Mr Oscar Coca Antezana, Minister of Hydrocarbons and Energy of Bolivia signed a Supplement to the Memorandum of Understanding between Gazprom and the Bolivian state owned company Yacimientos Petroliferos Fiscales Bolivianos as of February 21st 2007. According to the report, the parties also noted with satisfaction that the Memorandum on shaping the General Scheme for the Bolivian gas industry development until 2030 was signed on February 5th 2009 by Gazprom, YPFB and VNIIGAZ. It was agreed to sign the relevant contract in the near future. Mr Alexey Miller said "Gazprom and Bolivia have confirmed once again their mutual aspiration to develop strategic cooperation in the oil and gas sector. I am sure that the partnership will be mutually beneficial: being in a vein of the Gazprom strategy targeted at expanding its presence on new foreign markets, it will facilitate an accelerated social and economic development of Bolivia."
Total, Gazprom Eye Sahara Gas Pipeline Venture
February 25, 2009 – Randy Fabi, Reuters AFX News Limited – French energy giant Total and Russian gas monopoly Gazprom are interested in participating in a multi-billion dollar project to pipe Nigerian gas to Europe across the Sahara, executives from both firms said on Wednesday. The project, with capital costs estimated at $10 billion for the pipeline and $3 billion for gathering centers, would send up to 30 billion cubic meters a year of gas to Europe via a 4,128 km (2,580 mile) pipeline from Nigeria via Niger and Algeria. "Total believes this is a long term strategic diversification for Nigeria, which is quite interesting," Guy Maurice, Managing Director of Total exploration and production in Nigeria, told an industry conference in Abuja. "I take this opportunity to mention publicly that Total is ready to become involved in this project," he said. The European Union, which relies on Russia for about 40 percent of its gas and a third of its oil, has said the project could help diversify its energy sources. Gazprom, which said earlier it hoped to sign an oil and gas exploration deal worth $2.5 billion with Nigeria next month, repeated its interest in the project and said it would be ready to work with Total. "We are also interested ... Gas projects in the Trans-Sahara Pipeline (TSP) give us an opportunity to showcase our experience," said Vladimir Ilyanin, head of Gazprom Nigeria. "We've worked with Total on many other projects so I don't see any reason why we wouldn't be able to work with them on this one," he said.
INTERESTED INVESTORS: The heads of Nigerian state oil firm NNPC and Algeria's national oil company Sonatrach met in Abuja last week to discuss the Trans-Sahara Pipeline project, which has been on the drawing board for years. "There is no question that the project is attracting the interest not only of potential customers but also project participants and financiers," NNPC Group Managing Director Mohammed Barkindo said. He said it was important for Nigeria and Algeria to finalise a memorandum of understanding (MOU) on the project so as to demonstrate to international investors the commitment of the two governments to seeing the project through. "There is the need to speed up the process and ratify it fast. This would give the two countries the opportunity to fully benefit from the investment," Sonatrach's chief executive Mohamed Meziane said after last week's meeting. Algeria also last month discussed with the Netherlands a partnership involving Royal Dutch Shell in the project. Nigeria has estimated natural gas reserves of 180 trillion cubic feet, the seventh largest in the world. Its liquefied natural gas company Nigeria LNG says it already provides 10 percent of world supply, much of it to Europe and North America. But the West African country has been unable to develop its gas industry to anywhere near its full potential because of a lack of funds and of a clear regulatory environment. Barkindo told the oil and gas conference in Abuja on Wednesday that U.S. geological survey data suggested Nigeria could have potential gas reserves of 600 trillion cubic feet. He said Nigeria's proven reserves had all been discovered during the exploration for oil and that there had not been enough dedicated exploration for gas.
Monday, February 23, 2009
Kazakhstan could delay JV with Gazprom over crisis
ASTANA, February 23, 2009 (RIA Novosti) - The global financial crisis could prompt Kazakhstan to suspend a joint venture with Russia's Gazprom to process Central Asian natural gas, the country's energy minister said on Monday. Under a 2007 deal, the two ex-Soviet states are to create a joint venture in Russia's Urals city of Orenburg to process gas from nearby fields in Kazakhstan, mainly from the giant Karachaganak field. Output is largely to be supplied back to Kazakhstan and a minor part exported. "We need to clarify the third phase of the development of the Karachaganak deposit and accordingly the establishment of the JV based on the Orenburg gas processing plant," Sauat Mynbayev said speaking in parliament. "BG [British Gas Group] and AGIP [now Italy's Eni] - the partner companies in the Karachaganak project - have requested a delay in the third phase due to the current crisis," the energy and natural resources minister said, adding the decision would be made in the second half of 2009. Karachaganak is the world's largest field with reserves estimated at over 1.2 billion metric tons of oil and condensate and 1.35 trillion cu m of gas. The field is run under a 40-year production sharing agreement signed in 1997 by a consortium of firms comprising BG and Eni, which have 32.5% each, Chevron with 20% and Russia's LUKoil, which holds 15%. This year, the Orenburg plant is to receive 9 billion cu m of gas from the field, according to the deal. In 2007 and 2008, Kazakhstan supplied 7.4 and 8 billion cu m respectively. Supplies are to grow to 10 billion cu m by 2012. The joint venture is eventually to ensure supplies of 16-17 billion cu m a year, enough to use the processing plant's capacity in full until 2030 and preserve jobs at the facility. Production at the Orenburg gas deposit, the main source for the plant, has been falling since 1997.
Gazprom's Energy Imperium
02-23-2009 - Cyprus Mail
by Michael J. Economides -
A GIANT looms to the east of Europe: occasionally in the shape of a country, other times in the shape of a company, the two often indistinguishable. Russia and Gazprom are poised to dominate the whole of Europe and its Asian neighbours. OAO Gazprom's influence has been underestimated and astonishingly not discussed enough. By far the largest owner of natural gas reserves, and the largest supplier in the world (six times that of the second biggest player, Royal Dutch/Shell), the company is aggressively looking to greatly increase this share. Gazprom has been the flagship of former president Vladimir Putin's strategy, and the battering ram to break down defences in what can arguably be called energy imperialism. The Russian state owns 50.01 per cent of the company, and almost all top company executives are Kremlin loyalists. President Dmitri Medvedev was Gazprom's chairman. He replaced Putin, who became prime minister, thereby replacing Victor Zubkov, who became Gazprom's chairman. You get the story. Gazprom, springing from the old Soviet ministry of gas, was huge from the very start. But after the 2004-05 dismantling of Yukos and Sibneft, Gazprom got into the oil business as well by taking over Sibneft, now called Gazpromneft. But it was the first international salvo lobbed in early 2006 that caused a clamour in Europe. That's when Gazprom cut off gas supplies to Ukraine after it balked at seeing its gas prices rise to $230 per 1,000 cubic metres (from $65), on par with prices paid by western European countries. Of course the issue was not what happened to Ukraine, which was drawing a tiny portion of the flowing gas. Cutting Ukraine's gas flow meant massive gas deficits in a freezing Europe. That dispute opened the floodgates for gas price hikes, targeting Russia's friends and foes alike. The fruits of monopoly are obvious. According to an early July statement from CEO Alexei Miller, gas prices for a thousand cubic metres will be $500 by the end of 2008 and $1,000 by the end of 2009, compared to the current $230. The Ukrainian affair was the trumpet heralding the sovereign. Hints of a new Russian empire, this time riding on oil and gas, projected dominance over its neighbours, from East Asia to Europe. Putin was the new Tsar, and most Russians, starved for power after the Soviet collapse, loved him. Gazprom has been the primary vehicle for the new imperium. Far beyond the former satellite states of Ukraine, Belarus, and the Baltics, Russia has been dangling the same carrot in front of China, Japan, Germany, and Britain. It is coy over the ultimate destination of future energy pipelines, poised to reward or punish, depending on concessions and acquiescence. But huge challenges lurk for Gazprom and Russia. With claims by many that the company cannot meet gas promises in both Europe and Asia in the near future, Gazprom has announced that it will spend $420 billion on projects by 2020 to bring more natural gas to market. The cost of that effort will likely exceed Gazprom's projected investments into new pipelines and infrastructure. Gazprom, at least at the surface, oozes confidence, and has set ambitious goals for expanding its energy empire while attempting to assuage any remaining doubts of its capabilities. In June, Miller said at the St. Petersburg Economic Forum, "Our international business ties and our joint projects have turned Gazprom into a global company. The size of our reserves permits us to confidently state that Gazprom is able to meet any solvent consumers' demand for gas, in domestic and foreign markets alike." Miller has been on the stratospheric rhetorical path. In July he predicted that crude oil prices could reach $250 in the foreseeable future, and that as a result, Gazprom's market capitalisation would exceed $1 trillion by 2014. No other major energy company executive even came close to such a prediction, but then again, nobody else has the power to make his own predictions come true. Gazprom clearly has a strategy, and it's to lock up as much gas as possible. In early July, Gazprom offered to buy all of Libya's exportable gas supplies. Russia's brash move to further control the European energy markets is hard to disguise. Libya is its only credible and neighbouring competitor. While major countries are in conflict with Iran, the Russians are cutting deals with Tehran. On July 13, Gazprom Miller and Iranian oil minister Gholam-Hossein Nozari agreed that Gazprom will develop Iran's South Pars gas field and drill in Iranian oil fields. The situation is now transparent and reminiscent of the Khrushchev era: world beware – the energy-invigorated Russian bear is at bay. After the Soviet Union's collapse and its resulting economic calamity, it was up to Putin, through Gazprom, to redefine Russia's position in the world. Its abundant oil and gas resources are now being put to work to accomplish what nuclear weapons and 50 years of the Cold War were unable to.
Friday, February 20, 2009
Shell To Continue Partnership With Gazprom
20.02.2009 - [Neftegaz.RU] - Royal Dutch Shell CEO Jeroen van der Veer told Reuters in an interview the company would discuss more projects with Russian state-controlled Gazprom after launching the $22 billion Sakhalin-2 liquefied natural gas project on Wednesday. Shell ceded control of the project to Gazprom after the project's budget doubled and the company came under state pressure to reduce its holding. But van der Veer said the Russian Far East was within Shell and Gazprom's "area of mutual interests." Gazprom Deputy Chief Executive Alexander Medvedev said the company was considering the interest of Shell and its Japanese partners in Sakhalin-2, Mitsui and Mitsubishi in potential LNG projects on Russia's Arctic peninsula of Yamal.
Exxon and Gazprom Continue Gas Export Talks
18.02.2009 - [Neftegaz.RU-Reuters] - the news was reported by Russell Bellis, Exxon's Exploration director for Europe, the Middle East and North Africa at the sidelines of the International Petroleum Week conference. Exxon believes it is entitled to export gas at world rates under its contract with the government but Gazprom wants the project to sell its gas to Gazprom at a lower, local price. Exxon's partners in Sakhalin-1 include Russia's Rosneft and India's ONGC. Bellis added that Exxon, which has operations in Libya, was not worried about recent comments by the Libyan leader Muammar Gaddafi threatening possible nationalisation of the industry. Bellis said he had "No concerns," about such an outcome. Other oil executives have also dismissed the threats and analysts believe the Libyan leadership is simply trying to extract better terms from oil companies in contract negotiations.
Thursday, February 19, 2009
Gazprom Steps Into Asia
//Russian president inaugurates LNG plant that will help the country wean itself off European customers.
02-18-2009 - Forbes
by Vidya Ram
- As Russian stocks suffered a second day of battering in Moscow over fears for about the banking sector, President Dmitry Medvedev was far far away on the eastern island of Sakhalin to lend his support to a project that could mark the country's rise as a big supplier of energy to the Far East, and away from dependence on Europe. Medvedev, and Prime Minister Taro Aso of Japan were attending the launch of the Prigorodnoye liquefied natural gas plant, better known as the Sakhalin 2 project, on the island, which will begin shipments to Japan in late March. When at full capacity it will ship 9.6 million tons of the gas a year. It marks Russia's first proper venture into the liquefied natural gas market, which it had previously only dabbled in. Delayed from the end of 2007, and after Gazprom (other-otc: OGZPY - news - people )wrested control of operating firm Sakhalin Energy from Royal Dutch Shell, and Japanese firms Mitsui and Mitsubishi, the timing has proved fortuitous for Russia. This year's dispute over raising Ukranian gas prices proved the nastiest so far, and the subsequent halt to European supplies cost Gazprom $1.1 billion. The troubles highlighted the vulnerability of depending on piped gas supplies: Gazprom's revenues are only as secure as its relations with the countries the pipeline travels through. (See "Gazprom's Not-So-Quick Recovery.") Liquefied natural gas, transported by ship, offers a good solution to this problem, enabling Russia to send its supplies around the world, without worrying about local disputes. It would also help Moscow prepare for any defensive measures Europe could take to reduce its dependence on Russian supplies, including the construction of the hyped-Nabucco pipeline. (See "Different Gas, Same Problem." ) "Gazprom is also tapping the growth market of Asia and becoming an active participant in the global market for liquefied natural gas," said Andrew Neff, of Global Insight in Ankara. The LNG market, currently split between three geographic areas, but with demand rising, Neff believes that in the medium-term the market could become more akin to the oil sector, where gas is shipped more freely across the globe.
Gazprom confirms first LNG shipment deadline
RBC, 18.02.2009, Yuzhno-Sakhalinsk 16:57:23 - Gazprom has confirmed that liquefied natural gas (LNG) shipments from the Sakhalin-2 fields will start in March 2009, Gazprom's Deputy CEO Alexander Medvedev told a press conference today summing up the results of the liquefied gas plant's launch. Medvedev could not provide any exact timeframe for the LNG plant to break even, as he was bound by the confidentiality agreement. However, he noted that the LNG project was among those with "favorable pay-back periods." As reported earlier, the initial plan was to start LNG supplies from the Sakhalin plant in February 2009. Later on, however, the Energy Ministry said that the first shipment, which would be routed to a Japanese consumer, was postponed until March 2009.
Wednesday, February 18, 2009
Europe to remain Gazprom's main market in mid term - CEO
YUZHNO-SAKHALINSK, February 18 (RIA Novosti) - Gazprom is continuing to regard Europe as its main natural gas market in the mid term, the CEO of the Russian energy giant said on Wednesday. "In the mid term, we continue to regard Europe as the most important market despite the European Commission's plans to develop alternative energy," Alexei Miller said. Miller said Gazprom expected gas consumption to continue growing in the European Union and to hit 600 billion cubic meters by 2020. "Due to cuts in production in Europe, the share of Russian gas on the market will increase from the current 26% to 33-35% by 2020," he said. Miller confirmed new expected pipelines, designed to increase gas flows to Europe and reduce dependence on East European transit countries, would be completed on time. He said the $12 billion Nord Stream pipeline, to bring gas from Siberia to Europe under the Baltic Sea, would come on stream in 2011 despite environmental concerns raised by some littoral states. The project operator, Nord Stream AG, said earlier this month it planned to unveil a final environmental report to the Baltic Sea states in early March. Gazprom is building the pipeline jointly with Germany's E.ON and BASF, and Dutch gas transportation firm Gasunie. Miller said South Stream, another pipeline bringing gas to the Balkans and on to other European countries, would be built on time. He said agreements with Serbia, Bulgaria and Hungary had been signed and entered force, and a feasibility study was being carried out. Supplies through the South Stream pipeline, estimated at least $20 billion are scheduled to start by 2013. "We will therefore be able to meet the region's growing demand for gas in full," Miller said. Miller said ex-Soviet states were the second most important market for the company, including Central Asian republics where it buys gas.
Russia's Gazprom passed on Tamar investment

//Gazprom also mulled buying a stake in Tamar partner Isramco.
17 Feb 09 - Globes onLine
by Lior Baron and Itay Rom
- Sources inform ''Globes'' that Russian energy giant Gazprom at one time considered investing in the Tamar natural gas prospect offshore from Haifa and buying a stake in Tamar partner Isramco Ltd. (Nasdaq: ISRL; TASE: ISRA.L). The topics were mentioned in a civil suit submitted with the Tel Aviv Magistrates Court in May 2008 by Infinity Investment House CEO Nissim Digilenty against Isramco CEO Yossi Levy for a NIS 63,000 reimbursement. Isramco and Infinity Investment House have been embroiled in a legal dispute for several years, with party suing and counter-suing the other. Digilenty's lawsuit claims that he tried to mediate between Isramco and Gazprom. He claims that the parties agreed in advance to reimburse him for international trips, but that Isramco reneged.
Tuesday, February 17, 2009
Gazprom eyes bases in Norway
2009-02-17 - Barents Observer - A decision from the Shtokman Development AG to establish key project base functions along the northern Norwegian coast would finally bring Gazprom into the Norwegian oil and gas market. The recent signals from the Shtokman Development AG's to use the Norwegian Arctic ports of Kirkenes or Hammerfest as base for the first Shtokman phase, could open a new chapter in Norwegian-Russian energy cooperation. The Shtokman Development AG is controlled by Gazprom (51%) together with Total (25%) and StatoilHydro (24%). As reported recently by BarentsObserver, the Shtokman Development AG after last week's meeting in Murmansk indicated that it might eventually use northern Norwegian ports as bases for the development of the Shtokman project.
Relations to the test: For Norway, the Russian Shtokman project is seen as a major test for economic and industrial cooperation with Russia. The project could boost relations between the two neighbors, the main oil and gas exporters to the European market. However, the project, located near the two countries' 175,000 square km disputed zone, could also seriously challenge relations.
Historical cooperation: Adviser in the Norwegian Barents Secretariat Oddgeir Danielsen believes the signals from the Shtokman Development AG illustrate the need for rapid port development along the Norwegian Barents Sea coast. He highlights to BarentsObserver that Gazprom should be invited to become co-owner of the bases. That would bring the Russian energy major into the Norwegian market, and help strengthen cross-border industrial cooperation, he argues. Mr. Danielsen also believes Gazprom should be invited to elaborate on plans for a pipeline system stretching from the Norwegian Barents Sea to the existing North Sea pipeline grid. So far, no Gazprom subsidiary has stakes in petroluem projects in Norway. Rune Rautio from the Rambøll Kirkenes company does not exclude that the Shtokman Development AG might take use of base services in Norway. He underlines to BarentsObserver that the progress in the Shtokman project depends on efficient base functions and that these will be vital from 2010. He doubts however that Gazprom will seek ownership in the Norwegian installations.
Time trouble: Gazprom maintains that the huge gas field in the Barents Sea will be in production from year 2013. That puts the Shtokman Development AG in time trouble. Both Russia and Norway will eventually benefit from cooperating about infrastructure and services in the Shtokman project. While Russia and Gazprom is in a hurry and in need of additional port capacities, Norway sees the Barents Sea as their strategically most important area.
The Gazprom downturn
2009-02-17 - Barents Observer - Russian energy giant Gazprom might this year have to cut production with up to ten percent. Exports drop and the company's revenues might shrink with as much as 26 percent. Experts now say that Gazprom might have to make dramatic cuts in its investment program. Figures for January 2009 show that Gazprom produced 13,9 percent less than in January 2008. The company now itself admits that production figures for 2009 might be 7-10 percent lower than in 2008. That means that the company's production might drop below 500 billion cubic meters. As newspaper Vedomosti reports, the Gazprom estimates show a 2009 production of 511-495 billion cubic meters. Similarly, gas exports are now shrinking. In the last quarter of 2008, the Gazprom export dropped 21 percent. Then came January 2009 and the gas conflict with the Ukraine. In January, exports plummeted with a record-beating 42 percent, Vedomosti writes. Experts now say that Gazprom faces a dramatic decrease in revenues. Analyst Mikhail Zanozin says to Nezavisimaya Gazeta that 2009 revenues might drop to 74 billion USD, which is down 26 percent from 2008. That will inevitably have consequences also for the company's investment program, which could be cut with as much as 30 percent this year, NG.ru reports. The drop in production and exports come amid the company's intention to strongly boost results. Last year, company CEO Aleksey Miller maintained that production will amount to 563 billion cubic meters in 2008 and then 570 billion cubic meters in 2010, 610-615 in 2015 and 650-670 in 2020. Those goals now seem unrealistic. As noted by analysts, Gazprom's 2008 production was up only 0,2 percent from 2007 and 11 billion cubic meters below the objective. It was also less than in 2006. The downturn in the Russian and international markets will have consequences for the development of new projects. It might however not affect the company's main unfolding project plans. As BarentsObserver reported recently, the company underlines that projects like the Shtokman field in the Barents Sea will be developed according to plans, that is production start in 2013. Meanwhile, Russia's second biggest gas producer Novatek in the first month of the year increased production. The same happened with one of Russia's main gas competitors in the European market, Norway. As BarentsObserver reported, the market value of the Norwegian gas exports in January this year increased with 29,3 percent year-on-year.
Monday, February 16, 2009
Gazprom CEO Miller Meets U.S. Ambassador in Moscow
Feb. 13, 2009 (Bloomberg by L. Kim) - OAO Gazprom Chief Executive Officer Alexei Miller met with U.S. Ambassador John Beyrle in Moscow as Russia's largest energy producer seeks to burnish its image among investors and consumers. Miller and Beyrle discussed Russian-U.S. energy cooperation at Gazprom's headquarters today, the state-run company said in an e-mailed statement, without elaborating. Gazprom is on a drive to restore investor confidence after its share price collapsed 66 percent since May and the company shut off gas supplies to Europe last month during a pricing dispute with Ukraine. Top managers, including chief of exports Alexander Medvedev, made their case to investors in Moscow, London and New York this week. Medvedev suggested during the two-week gas cutoff that former President George W. Bush's administration may have encouraged Ukraine's pro-western government to show intransigence during negotiations with Gazprom. Since the inauguration of Barack Obama in January, Russia has welcomed a renewal of relations with the U.S. Beyrle, who became ambassador in July and is a fluent Russian speaker, met with Nikolai Tokarev, the head of national oil pipeline operator OAO Transneft, two weeks ago. Miller and Medvedev led a delegation to Alaska in October to discuss possible cooperation there with companies such as ConocoPhillips. Gazprom wants to break into the U.S. market after it begins shipping liquefied natural gas from Sakhalin Island later this year. LNG, gas chilled to a liquid, can be loaded onto tankers and transported around the world. Gazprom Marketing & Trading, a company unit, opened its Houston office in 2006.
Gazprom Neft Will Expand Capacity at Its 2 Refineries
16 February 2009 - (Bloomberg, MT) - Gazprom Neft plans to expand its refining capacity and spend as much as $70 million on building filling stations as the government encourages oil companies to develop crude processing, chief executive Alexander Dyukov said Friday. The company, which is Gazprom's oil arm, will "in the next few years" expand its annual output of refined oil products by as much as 5 million tons at its Moscow and Yaroslavl refineries. Gazprom Neft's annual refining capacity rose more than 16 percent in the past two years to 28.5 million tons, Dyukov said. The company will also add a network of 20 stations in the Leningrad region, which surrounds St. Petersburg. Prime Minister Vladimir Putin on Friday met with executives from the industry to discuss tax breaks and aid as the government seeks to improve refining and spur new exploration. Gazprom Neft may expand its spending program because of the state support, Dyukov said. Last week, the Federal Anti-Monopoly Service said it would open cases against 251 companies selling refined oil products in Russia, claiming that they were unfairly keeping prices high, even as crude tumbled. "Our investment potential will increase if the government extends its support to Gazprom Neft and the industry as a whole," Dyukov said. Tax relief may create a new "foundation" for Russia's oil industry, easing the tax burden in those regions with less-developed oil fields that lack sufficient infrastructure, Dyukov said.
Exxon Complains of State Delays
16 February 2009 - The Moscow Times
by Anatoly Medetsky
- ExxonMobil complained Friday that the government was preventing its subsidiary from continuing to develop a multibillion-dollar project in the Pacific Ocean, just days before the ceremonial opening of production facilities at a Gazprom-led neighbor. The operator of the Sakhalin-1 project has clashed with the government over the terms of its production-sharing agreement, which exempts the venture from restrictions on gas exports. Exxon Neftegas Limited has faced pressure from Gazprom to scrap plans to export the prospective gas to China in favor of selling it to the state-controlled company. The Energy Ministry said late Friday that Sakhalin-1 must cut its budget by 15 percent to 20 percent, in line with reductions at other projects, including Sakhalin-2. The cuts must focus on optimizing costs -- including for materials and services -- rather than halting work, which would delay the project's launch, the ministry statement said. The conflict comes days after an Energy Ministry-led body approved the budget for Sakhalin-2, a rival multinational offshore project. The Gazprom-led Sakhalin-2, which operates under a PSA with Royal Dutch Shell, is preparing to launch Russia's first liquefied natural gas plant on Wednesday. After sustained pressure over purported environmental violations, Shell handed over control of the project to Gazprom in 2006. Exxon Neftegas has "no choice but to implement a controlled and orderly suspension of work" on two fields off Sakhalin because the government has not approved its investment plan for this year or supplements to last year's budget, ExxonMobil spokeswoman Dilyara Sydykova said Friday, before the ministry's statement. Sydykova could not be reached for comment Sunday. The ExxonMobil subsidiary operates the Sakhalin-1 oil and gas project for an international consortium, which also includes a group of Japanese companies such as Itochu and Marubeni, a subsidiary of Indian state energy firm ONGC and two Rosneft units. ExxonMobil says the delay is because of bureaucracy at the Authorized State Body, which approves budgets for projects operating under PSAs. The body includes officials from the energy, finance and natural resources ministries as well as local officials from Sakhalin. Exxon Neftegas was planning to start drilling production wells on its Odoptu field and continue building a gas pipeline from the field to the shore, the Sakhalin government's industrial safety watchdog reported recently, Interfax said. The company was also preparing to halt unspecified work at another field, Arkutun-Dagi. Chayvo, the third field, began producing oil in late 2005. Gas production followed, but the company needs to invest more to produce enough gas for exports. Exxon Neftegas has "fully responded to all" information requests that is within the requirements of the project's PSA, Sydykova said. The Sakhalin-1 development has provided the region with resources, jobs and revenue, she said. "The Sakhalin-1 future phases will significantly expand these benefits to the state and local communities, but we are concerned that the Authorized State Body's failure to approve budgets may defer or limit these positive results," she said. Operators of PSAs have traditionally inflated costs to claim a greater share of the output, said Konstantin Simonov, director of the Fund for National Energy Security, a think tank. Exxon Neftegas may be trying to coerce the authorities into accepting its investment plan by threatening a scandal before the grand opening of the LNG plant, he said. President Dmitry Medvedev is expected to attend the opening, and Japanese Prime Minister Taro Aso has been invited. The Industry and Trade Ministry, which used to oversee the project, approved last year's budget for Sakhalin-1 in December 2007, striking down a proposal to start designing a pipeline to China. Gazprom deputy chief Alexander Ananenkov said at a government meeting earlier that year that the company wanted all Sakhalin-1 gas for domestic supplies. ExxonMobil has a tentative agreement with China's CNPC to sell the country 8 billion cubic meters of gas annually by pipeline. It is also supplying gas to the local market from its only operating field, Chayvo. A Gazprom spokesman declined comment Friday. Simonov and Alexei Kokin, an oil and gas analyst at Metropol investment company, said they doubted Exxon's problems were linked to the talks with Gazprom.
Friday, February 13, 2009
Chevron no longer in joint venture with Gazprom Neft
RBC, 13.02.2009, Moscow 17:24:47 – The American energy company Chevron has pulled out from a joint venture with Gazprom Neft Northern Taiga Neftegaz, which was formed for the exploration and development of hydrocarbon deposits in Russia. According to Gazprom Neft's statement for the fourth quarter of 2008, the Russian company, which originally owned a 75-stake in the joint venture, has hiked its stake up to full ownership (100 percent of shares). Gazprom Neft's press office confirmed to RBC the purchase of Chevron's 25-percent stake, adding that the company did not have any plans for further cooperation. However, the Russian oil company is interested in developing partnerships with different companies, including Chevron.
Gazprom Neft's oil exports fell 2.4% in 2008
MOSCOW, February 13 (RIA Novosti) - Gazprom Neft cut oil export by 2.4% year-on-year to 14.25 million metric tons in 2008, the oil arm of Russian energy giant Gazprom said in a financial report on Friday. The export of oil products also fell, by 10.7% year-on-year to 8.6 million metric tons. The decreases were due to redirecting oil to the domestic market. Gazprom Neft produced 30.78 million tons (226.2 million barrels) of oil in 2008, down 5.8% against 2007. Alexander Dyukov, Gazprom Neft's board chairman, said the company increased oil refining 8.7% year-on-year to 28.5 million metric tons in 2008. "The company has managed to substantially increase oil refining from 24.5 million metric tons to 28.5 million metric tons in the past two years. We are set to increase oil refining further in the next few years. We plan to increase oil refining by another 4-5 million metric tons annually, mostly owing to our capacities at the Moscow oil refinery and in Yaroslavl," he said when signing a cooperation agreement with the government of the Leningrad Region. Gazprom Neft, known as Sibneft before it was taken over by Gazprom in September 2005, produced 32.7 million metric tons (240 million barrels) of crude in 2007, posting a U.S. GAAP net income of $4.14 billion.
Bulgaria officially demands compensations from "Gazprom"
02-11-2009 - News.Bg
by Stefan Nikolov
- Bulgaria has officially demanded compensations from Gazprom for the damages from the gas crisis. This was announced by Economy Minister Petar Dimitrov, cited by BNT. He, however, refused to specify what the amount of the demanded sum is and whether it coincides with the preliminary plans of Bulgargaz for 20 million dollars. Much more unclear is the matter with the compensations for the Bulgarian economy, calculated at half a billion levs. The Russian gas giant has still not responded whether it will pay the indemnification, therefore legal teams are already preparing judicial demands from Gazprom, Petar Dimitrov explained. According to him, the offered decrease of the gas price by 12% beginning April is the maximum possible. The next decrease can be expected after July, because then Gazprom will be decreasing prices for Europe, as it promised days ago - by 30%. Earlier today Minister Dimitrov announced that there is private interest in the construction of 7th and 8th block of atomic plant Kozloduy.
Gazprom Sees 1st LNG Sakhalin II Shipment on Track
February 12, 2009 - AFX News Limited - Rigzone - Russian gas export monopoly Gazprom said on Thursday the first cargo of liquefied natural gas from the Sakhalin II project was on schedule for shipment in mid-March. "It will leave in accordance with the schedule somewhere in the middle of March," Alexander Medvedev, the company's deputy chairman of the management committee, told Reuters outside a conference in New York City. The cargo is destined for Japan and travel time is expected to be two days. The shipment marks Russia's first ever LNG project. Sakhalin Energy will produce 6 million tonnes of LNG this year, or around two thirds of its designed capacity, Russia's Energy Ministry said this week. The ministry gave the information after months of speculation that the firm could fall behind schedule. Sakhalin, located on the Russian Pacific island of the same name, was slated to launch at the beginning of 2009, after several delays since September 2008. Gazprom bought control of the $22 billion project after a prolonged crisis that forced Royal Dutch Shell, the project's former leader, and its partners to reduce their holdings. Shell is now a minority shareholder, along with Japan's Mitsubishi and Mitsui. Gazprom is the world's largest gas company, supplying a quarter of Europe's gas.
E.ON rules out suing Gazprom
02-11-2009 - Upstream OnLine - German gas player E.ON Ruhrgas will seek compensation for disrupted gas flows from Russian supplier Gazprom on a contractual basis, not via legal claims, a board member said today. "Statements we would sue are not correct," sales director Henning Deters said at a news conference. "But I am certain that on the basis of our partnership a contractual solution can be found," he added. E.ON did not receive Russian gas via Ukraine for nearly three weeks in a bilateral row over transit volumes and prices. Like its German competitors, it kept up its full supply obligations to customers by activating alternative supply channels and underground storage. This way it also managed to help make up for supply shortfalls in six south-east European countries. Deters said the possible sums under negotiation had not been worked out. Fellow German player RWE said last Friday it would not sue the Russian partner for any damages either. Asked if the crisis had refocused thoughts on a possible terminal for liquefied natural gas at Wilhelmshaven, plans which E.ON had abandoned last year, Deters said that the plans were "on hold, but not totally shelved". E.ON said last August said it would drop plans for Wilhelmshaven and instead focus on becoming a partner in a Dutch landing terminal project called Gate. "We will carry on with Gate...we will wait what developments emerge there," Deters said. E.ON has booked 3 billion cubic metres or a quarter of that terminal's annual capacity to be received from 2011.
Shtokman decision a year off
02-10-2009 - Upstream OnLine - Russian state-run Gazprom said it expected to decide with its partners in the Shtokman gas project, France's Total and Norway's StatoilHydro whether to proceed with the project early next year. "The investment decision will be made in the first quarter of 2010," Gazprom deputy boss Alexander Medvedev, told Reuters, speaking through an interpreter.
Gazprom puts projects on back burner
02-10-2009 - Upstream OnLine - Russian gas export monopoly Gazprom may delay some projects in response to weaker demand for gas and the tougher financial climate, the company's chief financial officer said today. "We have also been prioritising projects in our investment programme ... and this will allow us to see which projects will be financed and which projects are going ahead," Andrey Kruglov said, speaking through an interpreter, wrote Rueters. Kruglov said the company was engaged in a cost cutting drive.
Tuesday, February 10, 2009
Gazprom says may postpone projects
Feb 10, 2009 - LONDON, Feb 10 (Reuters
by Tom Bergin
) - Russian gas export monopoly Gazprom (GAZP.MM) may delay some projects in response to weaker demand for gas and the tougher financial climate, the company's chief financial officer said on Tuesday. "We have also been prioritising projects in our investment programme ... and this will allow us to see which projects will be financed and which projects are going ahead," Andrey Kruglov said, speaking through an interpreter. The CFO said the company was engaged in a cost cutting drive.
Centrica rises on bid talk
Feb 10, 2009 - LONDON/PARIS (Reuters
by Rebekah Curtis et al
.) - Shares in utility Centrica (CNA.L) rose over 4 percent on Tuesday on market talk that Gazprom (GAZP.MM) was mulling a bid, a rumour the Russian gas giant denied. "We are not in talks with either the shareholders or the management of Centrica," Deputy Chief Executive Alexander Medvedev told reporters at a press conference in London. Gazprom management was in London to give a presentation to analysts. "Apparently Gazprom have made comments at a capital markets day that they are interested in the UK, so people are putting two and two together," one trader said. Gazprom is often rumoured as a potential acquirer for Centrica. The UK's largest gas retailer declined comment. At 4:04 p.m. British time, Centrica shares were up 4.2 percent at 285.25 pence, one of the biggest gainers on the FTSE 100 .FTSE, which was down 1 percent.
Monday, February 09, 2009
Arianespace Wins Gazprom Deal
February 9, 2009 - [Satellite Today] – Arianespace has won the contract to launch two new satellites for Gazprom Space Systems, the company announced Feb. 6. Arianespace will now launch Gazprom's two new communications satellites, Yamal-401 and Yamal-402. The two satellites are being built by Thales Alenia Space. The two satellites are expected to launch in the second half of 2011. Offering a design life exceeding 15 years, the two satellites will provide fixed communications and television transmission services. Yamal-401 will weigh 4,900 kg at launch, and will be equipped with 36 Ku-band and 17 C-band transponders. It will be positioned at 90° East. Yamal-402, weighing 4,800 kg at launch, will have 46 Ku-band transponders and be positioned at 55° East.
Gazprom to form joint venture in Vietnam
MOSCOW, Feb. 9 (UPI) -- Russian energy monopoly Gazprom received a license for four blocks in gas fields located in the waters off the coast of Vietnam. Gazprom and PetroVietnam signed bilateral agreements to develop four blocks in October following meetings between high-level officials. The license for the four offshore south Vietnamese fields is in place for the next three decades, with the option for five-year extensions, the Platts news agency reported Monday. The four blocks encompass 17,647 square miles. The project operator will be a joint venture, Vietgazprom, between the Gazprom energy giant and PetroVietnam. Gazprom in 2007 said exploratory results at one of the blocks produced initial natural gas flow rates of about 14.1 million cubic feet per day.
Gazprom vows stable LNG supply for Japan
02–09–2009 – The Japan Times – MOSCOW (Kyodo) The vice chief of Gazprom, Russia's state-backed gas monopoly, said Friday that it intends to supply liquefied natural gas from Sakhalin to Japan "in a stable manner over a long period of time." Gazprom Deputy Chief Executive Officer Alexander Medvedev also told reporters the company is likely to start exporting LNG to Japan in March. Medvedev said there is no risk of seaborne transportation being blocked by a third country, as Gazprom's gas exports via the pipeline through Ukraine have been. Gazprom's supply of natural gas to Europe via Ukraine was interrupted for two weeks in January, causing an energy crisis. Russia and Ukraine traded blame when supplies to the European Union were suspended. Russia accused Ukraine of blocking gas delivery, while Ukraine criticized Russia for using the row to wrest control of Ukraine's vast pipeline network. Medvedev said there is no need for concern as Gazprom has concluded long-term supply contracts with Japanese companies. He said all would-be buyers of LNG will be able to engage in transactions with Gazprom, which he described as "an expert and reliable supplier." LNG exports from Sakhalin may shift the focus of Russia's gas business to Asia. For years, Europe has been the biggest consumer of Russian-tapped gas. Medvedev hinted that Gazprom could expand LNG production at the Sakhalin facility if demand for Sakhalin-produced LNG grows in the future. The Sakhalin-2 gas and oil project was built off the island on the basis of massive Japanese investment by trading houses Mitsui & Co. and Mitsubishi Corp., and the Royal Dutch/Shell group.
Russian gas giant Gazprom plans British electricity sales
02-07-2009 - DailyMail OnLine
by Tom McGhie
- Gazprom, the state-owned Russian gas giant that boasts Manchester United, Chelsea and Bhs among its customers, wants to add electricity sales to its UK portfolio. It applied to energy regulator Ofgem last week for a licence to sell electricity to commercial and industrial users. Ofgem is expected to give its consent by early May, when the Russians will go back to their customers and offer them an electricity deal. Gazprom Marketing & Trading, which is based in Kingston-upon-Thames, Surrey, has grown rapidly over the past two years. From 1,000 business customers in 2006, it now boasts 14,000 customers and has a four per cent share of the UK commercial gas market. Over the next five years, GM&T aims to capture a 15 per cent share of the business market and believes that by adding electricity to its portfolio it will accelerate sales. There are no plans yet to enter the domestic market, but the company has not ruled out trying to force its way in by buying a major UK player such as Centrica, owner of British Gas. At present, Gazprom's strategy is to grow organically. Vitaly Vasiliev, chief executive of GM&T, said that it would be 'several years' before household customers would be able to switch to Gazprom.
Gazprom announces major gas price cuts
February 7, 2009 - The Age. Austratlia - The Kremlin-controlled Russian gas firm Gazprom announced it was to reduce gas prices to Europe. This year the average price paid by European energy firms will go from $US409 ($A626.53) to $US280 ($A428.92) per 1,000 cubic metres, according to the Interfax news agency, citing a company official. Gas prices are closely tied to the oil price, which since last summer has plummeted by almost three-quarters to around $US40 ($A61.27) a barrel. The announcement by Gazprom came as European Commission President Jose Manuel Barroso opened talks in Moscow with Prime Minister Vladimir Putin and President Dmitry Medvedev expected to be dominated by the recent spat over gas supplies to eastern Europe. Gazprom also said it will reduce its exports to Europe by around 5 per cent to 179 billion cubic meters due to an anticipated decline in demand. The state-monopoly will also this year reduce its gas extraction by around 7 per cent to an anticipated 510 billion cubic metres. A two-week suspension of service in gas exports from Russia to Ukraine in January led to shortages across eastern Europe and shook confidence in the reliability of both countries.
Gazprom To Delay Gas Deliveries Thru South Stream
09.02.2009 - [Neftegaz.RU] - According to the Moscow Times quoting a Gazprom's presentation to investors the start date for shipments through South Stream, originally set for 2013, will be pushed back to the end of 2014 or 2015. Gazprom spokesman Sergei Kupriyanov couldn't be reached for comment. The cost of the project may top $31 billion, Gazprom told investors. Energy Minister Sergei Shmatko said in July that the project might cost $20 billion. Gazprom may cut investments by 14 percent this year, according to the presentation. The gas producer said it would invest $29 billion this year, down from $33.6 billion in 2008. "Our takeaways were generally positive, including surprisingly large declines in expected capex outlays," Alfa Bank wrote in a note after the presentation. "Gazprom is adapting to the new economic reality." Gazprom's budget is based on a Urals crude price of $50 per barrel. Other scenarios assume prices of $40, $30 and $25, the company said. Exports to Europe may fall 5 percent this year to 170 billion cubic meters from 179 bcm in 2008, it said, and the average price per 1,000 cubic meters will drop to $280 from a record of $409 last year.
Ukraine pays Gazprom in full
06 February, 2009 - Upstream OnLine - Ukraine has fully paid its gas bill for January, Russian gas export monopoly Gazprom said today. "(Ukrainian state energy firm) Naftogas has fully paid for supplies in January," a Gazprom official said. Russia suspended supplies to Ukraine from 1 January due to a pricing dispute, cutting supplies to much of Europe, which gets a fifth of its gas needs from Russia via the territory of Ukraine, according to a Reuters report. Supplies resumed 20 January after the two countries agreed on a new deal.
Friday, February 06, 2009
Nord Stream underwater pipeline start expected in 2009
2/5/2009 - Energy Current - MOSCOW: Gazprom hopes that the construction of the underwater and the German sections of the Nord Stream gas pipeline will begin in 2009, although this will depend on whether "obtaining the necessary permissions to build the gas pipeline outside the Russian territory are delayed," Gazprom Deputy Chairman Alexander Medvedev said on EuroNews television channel. Asked whether he believes the South Stream or Nabucco project will be carried out first, Medvedev replied, "Gazprom is not a sports team, and it is not seeking to cross the finish line as fast as possible." "Unlike Nabucco, we have everything, such as gas, contracts, technological equipment, and, finally, experience in building and operating gas pipelines," Medvedev said.
Gazprom considers oil refinery in Shtokman village
02-06-2009 - BarentsObserver - Russian energy major Gazprom considers to build an oil refinery in the village of Teriberka on the Barents Sea coast. The refinery will handle oil from the Prirazlomnoe and Dolginskoe fields, general director of Gazprom-subsidiary Sevmorneftegaz confirms. Until now, the plan for the Prirazlomnoye field has been to deliver crude oil directly by tankers to Rotterdam. Gazprom subsidiary Sevmorneftegaz is revising the technical scheme for dev-elopment of the Prirazlomnoye field. We want to create that kind of systemic structure for oil production and refining, the company's general director Aleksandr Mandel, said to Interfax after presenting the ideas at the Energy Exchange conference in Moscow on Thursday. It was also said the Prirazlomnoye infrastructure will be used to develop other fields in the area. Geological surveys and test-drilling shows that the eastern part of the Barents Sea is very promising for the petroleum industry. Mr. Mandel also said that the refinery is projected to have a capacity of five million tons, Portnews.ru reports with reference to Rbc.ru. The refinery is primarily to handle oil from the Prirazlomnoe and Dolginskoe fields in the Pechora Sea. Production start in the Prirazlomnoe project is planned for 2011 and annual peak production of 6,6 million tons is to be achieved six-seven years later. It is Sevmorneftegaz which controls the license to the field. However, the refinery is also to handle up to 600,000 tons of condensate per year from the Shtokman field, the company leader said. Teriberka is the place chosen by Gazprom to be the hub for activities in the Shtokman project. Pipelines will be laid to the site and a major LNG plant built. Mr. Mandel said that the refinery project feasibility study is to be completed by late 2009 or early 2010 and that the plant construction will need about 4-5 years. Mr. Mandel also said that oil from the Prirazlomnoe field in the first period will be exported unprocessed, but that that it later will be processed and exported with the help of the new Teriberka refinery. The Sevmorneftegaz leader maintained that Gazprom's need for oil products amounts to 1,5 million tons, while the total consumption of Murmansk and Arkhangelsk Oblast amount to four million tons.
Gazprom forges strategic gas ties with Bolivia
RBC, 06.02.2009, Moscow 11:59:09 – Gazprom will take part in drafting a general plan for the development of Bolivia's natural gas industry until 2030, the Russian gas monopoly's press office reported today. A relevant memorandum was signed by Bolivia's state oil and gas company YPFB, Gazprom, and the Russian gas research center Vniigaz when a Gazprom delegation led by head of the gas giant's foreign economic affairs department Stanislav Tsygankov was visiting Bolivia. During the visit, the parties discussed the implementation of the memorandum of understanding signed in February 2007 and current progress on establishing a joint venture for hydrocarbon production.
Thursday, February 05, 2009
Gazprom may compensate Poland on gas supplies
WARSAW, Feb 5, 2009 (Reuters by Patryk Wasilewski) - Gazprom is willing to negotiate an increase in natural gas supplies to Poland to make up for gas that was undelivered because of Russia's row with Ukraine last month, the Polish gas monopoly said on Thursday. "We have received a letter from Gazprom saying there is the possibility of supplementing gas supplies under certain conditions," PGNiG PGNI.WA spokeswoman Joanna Zakrzewska said. Zakrzewska did not say what the conditions were. The state PAP news agency quoted Economy Ministry officials on Thursday as saying Gazprom had asked to sign an annex to Poland's long-term intergovernmental agreement with Russia covering imports of natural gas via the Yamal pipeline. Poland has been receiving only 76 percent of the contracted gas from Russia since Jan 26, when deliveries under a deal with Ukrainian gas intermediary RosUkrEnergo stopped entirely. Poland imports about two-thirds of the roughly 13 billion cubic metres of gas it uses annually. Russia is the dominant supplier.
RWE not planning to ask Gazprom for compensation
ESSEN, Germany, Feb 5, 2009 (Reuters by Vera Eckert) - German utility RWE will not ask Russian supplier Gazprom for compensation for gas not delivered due to a row between Russia and Ukraine last month, a senior supply executive said on Thursday. "We currently don't intend to demand compensation of any kind," Stefan Judisch, chief commercial officer of the RWE Supply & Trading unit, told reporters at a workshop at the Essen headquarters. RWE did not receive Russian gas via Ukraine for nearly three weeks due to the dispute that disrupted gas flows to Europe. Rival E.ON Ruhrgas recently said it was looking into possible demands for compensation once it knew how much it had lost but Gazprom signalled those demands were unjustified. RWE kept up full supply to customers using alternative supply channels and underground storage. It also helped make up for supply shortfalls in the Czech Republic and Slovakia. Judisch also said the 10-year transit contract since established between Russia and Ukraine did not offer guarantees that conflicts over volumes and fees might not erupt again. There might also be technical disruptions due to the Ukrainian grid, he said. RWE has reaffirmed its plans to diversify supply routes, namely as a partner in the Nabucco project to bring Caspian region gas to Europe via Turkey. Also, with U.S. partner Excelerate, RWE plans to build a liquefied natural gas landing terminal at Wilhelmshaven on the North Sea coast for a likely start in 2012, as a way to avoid costly onshore reception and regasification facilities. Judisch said eastern European gas distribution partners hit by the transit row were keen to explore LNG options fast. First results of new efforts to boost LNG might be ready to go by next winter, he added, without giving details. On Nabucco, RWE executives stressed intergovernmental agreements (IGAs) promising support for the construction and operation of the pipeline must be signed between the countries on the route in the first half of 2009 as a precondition for market testing to begin. They said inspiring trust in the supplier countries was more important than procuring gas at origin, or securing capital. "We don't see supply as a reason for Nabucco not to happen," said Jeremy Ellis, head of business development at the Supply & Trading unit. "But the IGA documents must be signed so that supply can begin to form." Nabucco partners are also seeking more regulatory exemptions from the EU, having been assured that tariffs will not be regulated and 50 percent of the pipeline space will be given to consortium members before third parties.
Gazprom goes for the Russian-made
02-05-2009 - Barents Observer – Gazprom's Board of Directors this week approved the company's policy on increased acquisitions of Russian-made equipment. From now on, Russian equipment, goods and services are to be preferred in tenders. The amount of Russian-made goods from before make up the lion's share of the company acquisitions. In 2008, as much as 88 percent of the goods acquired by the company was Russian-made, a company
press release
informs. Still, the Russian-made goods are to be given further preference. According to the new company policy, Russian companies are from now on to be given preference in tenders.
Wednesday, February 04, 2009
Bulgaria wants new gas deal with Gazprom
February 4, 2009 - Associated Press - SOFIA, Bulgaria: Bulgaria's foreign minister says his country wants a new gas agreement with Russia's Gazprom so some intermediaries are removed. Ivailo Kalfin says Bulgaria wants to replace the three intermediaries that deliver Russian gas to Bulgaria with just one, to reduce the price Bulgaria pays. Kalfin also says Bulgaria will demand compensation for last month's halt of Russian gas shipments. Bulgaria estimates its direct losses at €15.4 million ($20 million), and additional damages at €40 million ($52 million). The Balkan country was among the worst hit by the gas dispute because it relies almost completely on Russian gas. Kalfin spoke in a TV interview Wednesday before heading to Moscow as part of a delegation led by Bulgarian President Georgi Parvanov.
Tuesday, February 03, 2009
Bulgarian wants guarantees in a new contract with Gazprom
3 February 2009 - FOCUS News Agency - Bulgaria will insist that a new contract is signed with Gazprom. The parameters in it should be beneficial for both parties. This is what will be discussed during Bulgarian President Georgi Parvanov's visit to Russia. Bulgaria will insist that it receives natural gas from one supplier – directly from Gazprom or Gazpromexport. The country wants a long-term contract, for ten years at least, and a clause that will ensure security. The clause will state that Bulgaria buys and pays on time the natural gas and Gazprom guarantees there will be no gas cut-off. Bulgargaz executive director and member of the Board of Managers of Bulgarian Energy Holding Dimitar Gogov says it is highly possible that Bulgaria will agree such an accord. Gas will be shipped to Bulgaria also after 2010 when the major contract with Overgaz Inc expires, Gogov said, adding he expects new proposal from Gazprom, mainly in relation with consumption predictability. As to price formation we will ask for updated parameters of the current formula, Gogov said. He notes the formula itself it not bad and it protects rights of both parties. On Tuesday evening or on Wednesday Bulgargaz will present its claims for damages to the three suppliers. Initial estimates say the direct losses from the gas cut-off in January run to USD 20 million, while indirect losses amount to USD 80 million. Bulgargaz clients' debts are BGN 470 million, said Dimitar Gogov. The debts of the heating utility firms are BGN 379 million. Sofia's heating utility firm owes BGN 327 million. Kremikovtzi has not paid BGN 78 million for gas deliveries.
Siemens Chief Signs Deals, Will Meet With Putin
03 February 2009 - The Moscow Times - German engineering conglomerate Siemens will build a transformer factory in the Voronezh region, chief executive Peter Löscher said at a news conference Tuesday, and the company will also step up cooperation with Gazprom on liquefied natural gas. The 35 million euro ($45 million) factory, to be launched in 2011, will produce high-voltage transformers for electricity grids, and will be the first factory Siemens has built in Russia since the company's assets in Russia were nationalized in 1916. Siemens will not scale back its expansion plans in Russia, despite the financial crisis, he said. Later Tuesday, Löscher is scheduled to meet with Prime Minister Vladimir Putin, and the two will discuss nuclear cooperation, Putin's spokesman Dmitry Peskov said. Sergei Kiriyenko, chief of state nuclear corporation Rosatom, will also meet the Siemens chief. Löscher confirmed that Siemens was considering a joint venture with Atomenergoprom, which builds and manages nuclear power plants in Russia, calling it "a potential partner." He declined to comment further. German newspaper Frankfurter Allgemeine Zeitung reported last month that Siemens was eyeing a possible joint venture with Atomenergoprom, controlled by Rosatom. In a separate meeting, Siemens and Gazprom said they would improve their cooperation on producing LNG, Gazprom said on its web site after Löscher met Gazprom chief executive Alexei Miller. Siemens will also service the electricity turbines at Mosenergo and OGK-2, generating companies controlled by Gazprom, Löscher told reporters. Siemens will also service the turbines at the power stations of the state-run electricity trader Inter RAO. Additionally, Siemens agreed to supply X-ray equipment to seven regional centers of Petromed, a Russian medical equipment company. Siemens refused to disclose the terms of the deal.
Contact me: