Tuesday, March 31, 2009
Gazprom, SOCAR Sign Co-Operation Agreement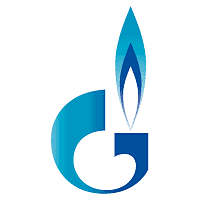 March 31, 2009 - Datamonitor - Russian gas monopoly Gazprom and the State Oil Company of Azerbaijan have signed a memorandum of understanding for long-term co-operation. Pursuant to the agreement, an accord has been reached to launch negotiations aimed at settling the terms of Azerbaijan's gas sales and purchase, with the first deliveries projected for January 2010 on delivered-at-frontier terms. The parties will also address the versions and economic viability of gas swap operations. The memorandum of understanding (MoU) stipulates developing a co-operation program on experience exchange, holding of training courses, arranging of seminars and visits to production facilities by the experts of both parties for information sharing. In the near future, Gazprom and the State Oil Company of Azerbaijan (SOCAR) are expected to perform technical inspection of the gas pipeline system at the 200km BakuNovo-Filya section for its modernization. Azerbaijani gas will be supplied to Russia via this section, which runs from Baku to the Russian border across the Caspian coast.
Gazprom sees 2009 gas exports falling to 140 bcm
March 31, 2009 – Reuters
by Denis Pinchuk
- ST PETERSBURG - Russia's gas export monopoly Gazprom (GAZP.MM) said on Tuesday it expected its gas exports to fall to 140 billion cubic metres (bcm) in 2009, down from 179 bcm last year. Gazprom's deputy chairman Alexander Medvedev also said that the average export price will be around $260 per 1,000 cubic metres (tcm), dowm from Gazprom's previous forecast of $280 per tcm. "We forecast (exports) at 140 bcm, while th average price forecast is around $260 per 1,000 cubic metres," Medvedev told reporters.
Russia Gazprom to place at least CHF 200 mln in notes
MOSCOW, March 31, 2009 (Reuters
by Dmitry Sergeyev
) - Gas export monopoly Gazprom (GAZP.MM) plans to place a eurobond with a minimum volume of 200 million Swiss francs with a yield of around 9 percent, a banking source told Reuters on Tuesday. BNP Paribas is a bookrunner and books will be closed Thursday, the source said. Gazprom, Russia's most indebted company with consolidated outstanding debt of $60 billion, most recently tapped the market in July 2008 with a $500 million five-year bond priced at 7.51 percent yield.
Monday, March 30, 2009
EU, Russia, Ukraine should work on gas-Piebalgs
March 30, 2009 (Reuters by Ivana Sekularac) - SARAJEVO - The European Union, Russia and Ukraine should work together on securing the safe supply of gas to the 27-nation block, EU energy chief Andris Piebalgs said on Monday. Brussels signed a cooperation agreement with Ukraine on modernising the system last week but Russia, which exports most of its gas through Ukraine's pipelines, was angry at being excluded from the talks. "European companies together with Gazprom and Naftogaz should look for a viable model that guarantees safe supply of gas," Piebalgs said. "I think all three sides, EU, Ukraine and Russia are interested in stable supplies from Russia via Ukraine." "Russia has made it clear that they don't want to be excluded," Peibalgs told Reuters on the sidelines of the energy forum in Sarajevo. EU financial institutions including the European Investment Bank and the European Bank for Reconstruction and Development will do due diligence for financing modernisation of the gas pipeline through Ukraine, he said. The dispute over Ukraine's pipeline system has revived fears of a repeat of a January gas dispute between Moscow and Kiev, when major EU customers were left without gas for nearly two weeks in the dead of winter. Russia's Gazprom (GAZP.MM: Quote, Profile, Research) supplies Europe with more than a quarter of its gas, and around 80 percent of that goes via pipelines that cross Ukraine. Russia's Prime Minister Vladimir Putin has threatened to review ties with the EU if Moscow's interests are ignored. "We are now in the spring and we should think more about next season not to have next winter like this one," Piebalgs said.
Gazprom Considers $500M Eurobond
30 March 2009 - Reuters - Gazprom may become the first Russian company to return to the eurobond market, as it is considering an issue of at least $500 million, banking sources said Friday. Gazprom's placement could unlock the eurobond market for some other Russian borrowers with stable ratings after a drought of refinancing options over the past nine months amid the global credit crunch. Russia is looking into the possibility of external borrowing, and the government could be asking Gazprom to test the waters, analysts said. "We believe that, instead, [the Finance Ministry] will ask one of the big state-controlled corporates to issue bonds to test the market," UBS said in a report Friday. Gazprom, Russia's most indebted company with consolidated outstanding debt of $60 billion, last tapped the market in July 2008 with a $500 million, five-year bond priced at 7.51 percent yield. A banking source said Gazprom was waiting to see the slowly reviving appetite for Russian risks bringing yields down from current levels. "They do not want to pay more then 10 percent," the banker said. "Gazprom is running a non-deal roadshow right now. From what I have heard, it is going to be a dollar-denominated issue," said another banker, adding that Morgan Stanley and Credit Suisse were likely to be picked as bookrunners. Russian corporates face foreign debt repayments of more than $130 billion this year, and many of them have started painful restructuring talks with foreign lenders after the Kremlin abruptly shut down its $50 billion refinancing program.
Gazprom Likely to Cut '08 Dividend
30 March 2009 - Reuters - Gazprom said Friday that it was likely to cut its dividend payout for 2008 following a fall in its annual net profit, the first decrease in this decade. But the company will not change its dividend policy based on market capitalization and profits, and it will continue to invest in its main projects, chief financial officer Andrei Kruglov said. "Since 2008 net profit was not as much as in 2007, there will be a change in the payment, but it will only be connected to the profit level and will not be the result of a change in the dividend policy," Kruglov said. Gazprom said Friday that it swung to a 259.87 billion ruble ($7.76 billion) loss, under Russian accounting standards, in the fourth quarter of 2008 from a 147.2 billion ruble profit in the third quarter. Denis Borisov, an analyst at Solid brokerage, said the loss implied that its 2008 net profit was 173 billion rubles, a drop of more than 50 percent year on year. Gazprom has been growing net profit every year since at least 2000. Kruglov said Gazprom's board would consider the dividend payment at a meeting later this year and that the firm was standing by its dividend policy, which was adopted in 2003. The policy provides that the firm should pay annual dividends of not less than 2 percent of its market capitalization but not more than 10 percent of its net profit under Russian accounting standards. Borisov said that if Gazprom paid 10 percent of its net profit, the payout might amount to about 73 kopeks (2.1 cents) per share, nearly a quarter of the 2.66 rubles per share paid in 2007. Gazprom said the fourth-quarter loss resulted from the revaluation of its assets. Gazprom's shares on the MICEX closed down 3.3 percent on Friday, largely in line with the exchange's oil and gas index. Kruglov reiterated that Gazprom was likely to cut its 2009 capital expenditure program after the first quarter, but the board has yet to review specific figures. "After the first quarter, the investment program will be revised. This is because consumption is falling. It is our rule to produce as much as we can sell," he said. But Kruglov added that the company would not cut down development programs at its main projects, such as construction of the North Stream gas pipeline to Europe and development of gas deposits on the Yamal peninsula. Gazprom's total investment program -- which consists of capital expenditure and long-term financial investments -- is set at 920.5 billion rubles for this year. The gas export monopoly has said it might ask the government to co-fund its investments in 2009, but this seems uncertain given that the state is preoccupied with holding on to the billions of dollars it needs to keep the economy afloat and help state-owned giants refinance foreign debts.
Gazprom in Nord Stream windfall
29 March 2009 - The Independent by Mark Leftly - Gazprom and E.ON, the Russian and German energy groups, are in line for a windfall once their €7.4bn Nord Stream gas pipeline is built in 2012. About 70 per cent of the finance will be raised through loans in July this year and another tranche 12 months later. The remainder will be invested by the project's four shareholders, which also include Germany's BASF and the Netherlands' Gasunie. Once construction of the two-phase pipeline, which will transport Russian supplies to the European Union, is completed in 2012, Nord Stream's shareholders are expected to refinance the debt. The loans would be made at a cheaper rate, as banks are more cautious with their terms when a project is under construction than when it is operational. Gazprom would have the most to gain, as it has a 51 per cent stake. Paul Corcoran, the finance director at Nord Stream, said: "The timing is a matter for the shareholders. Logically, once the project is completed, that would be a sensible time to refinance." Many observers consider Nord Stream to be vital to plugging the EU's growing gas requirement gap. It is estimated that it could cover about a quarter of that deficit. Construction of the first phase is expected to get under way next April, with the first gas arriving from Russia in October 2011. The second phase should be ready by November the following year. Before construction can start, Nord Stream requires permits from the five countries through whose territorial waters the pipeline will pass – Russia, Finland, Sweden, Denmark and Germany. Russia has called a conference in St Petersburg this week to discuss the Nord Stream project with the other states involved. It is expected that they will all grant the necessary permits for the pipeline by the end of this year. The pipeline will bypass Ukraine, which has been involved in an energy dispute with Russia, leading the producer to turn off the taps to much of the rest of the continent. The credit crunch could reduce the project's costs. It is estimated that as much as £60m could be saved by the lower price of steel, which had been forecast to surge by 20 per cent before demand slumped. Mr Corcoran said that any savings would go into its contingency fund, to be used in case other parts of the project went overbudget.
Friday, March 27, 2009
Russia, Azerbaijan in talks on gas deal: Gazprom
03-27-2009 - MOSCOW (AFP) – Russia's Gazprom said Friday it was in talks to buy gas from Azerbaijan in a move that could undermine attempts by European countries to diversify their sources of energy. State-controlled Gazprom and Azerbaijan's national energy company Socar signed a memorandum of understanding on gas sales from 2010, Gazprom said. The move could have implications for the strategic Nabucco gas pipeline project, an EU-backed initiative to pipe gas from Central Asia between Turkey and Austria from the Caspian Sea to western Europe. The route would bypass both Russia and Ukraine, whose poor relations have led to several cut-offs in European gas in recent years. Azerbaijan and Turkmenistan are the two possible suppliers of gas for the pipeline. But Tatiana Mitrova from the Energy Research Institute of the Russian Academy of Sciences told Russia's Interfax news agency that the Nabucco pipeline risked ending up without a gas supplier. The deal announced Friday "shows that Azerbaijan understands the economic uncertainty of the Nabucco project and the risks linked to its transit route, the financial problems and construction delays," she was quoted as saying. The Nabucco project is regularly criticised by the Kremlin. Gazprom buys gas from Central Asia and resells it at higher prices to other countries, such as Russia's neighbour Ukraine.
Gazprom mulls $500 mln Eurobond - source
MOSCOW, March 27, 2009 (Reuters
by Dmitry Sergeyev and Carolyn Cohn
) - Gas export monopoly Gazprom (GAZP.MM) may become the first Russian company to return to the Eurobond market as it is considering an issue of at least $500 million, a banking source told Reuters on Friday. Gazprom's placement could unlock the Eurobond market for some other Russian borrowers with stable ratings after a drought of refinancing options over the past nine months amid the global credit crunch. Gazprom, Russia's most indebted company with consolidated outstanding debt of $60 billion, last time tapped the market in June 2008 with a $500 million five-year bond priced at 7.51 percent yield. A banking source said Gazprom was waiting to see the slowly reviving appetite for Russian risks bringing yields down from current levels. "They do not want to pay more then 10 percent," the banker said. Russian corporates face foreign debt repayments of over $130 billion this year and many of them have started painful restructuring talks with foreign lenders after the Kremlin abruptly shut down its $50 billion refinancing programme. "Gazprom is coming, people are waiting to see if this borrower can come to the market, we would be interested in buying some of it," said a London-based fund manager.
Srbijagas and Gazprom to set up joint company in April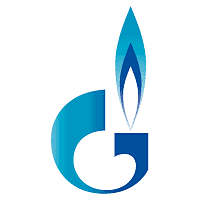 27 March 2009 - Tanjug - Gas manufacturers Srbijagas and Gazprom will set up a joint company in April, which will be seated in Switzerland and which will be in charge of the realisation of the part of the South Stream stretch running through Serbia. Gas manufacturers Srbijagas and Gazprom will set up a joint company in April, which will be seated in Switzerland and which will be in charge of the realisation of the part of the South Stream stretch running through Serbia. Srbijagas Director Dusan Bajatovic has said that the Russian-Serbian company will be seated in Switzerland because Serbia is not in the position to manage the assets, licence or any other rights of that firm. He added that "we still have to resolve the way in which decisions will be made in the joint company, which will have to protect all of our interests equally, since the ratio is 51 to 49 percent," with Serbia having the lower percentage. "We do not want to be someone who will be financing the 49 percent and who will not be authorized for anything, and this is where we have to be very careful," Bajatovic said in an interview with the Serbian Radio Television (RTS). One more thing which we also have to do is to define the quantities of gas that are required for the Serbian market, the effective cost of the project, repayment of the loan, he added
Gazprom and Japanmeet on gas processing plant in Krasnoyarsk
27 Mar 2009 - SteelGuru - Interfax reported that Mr Alexei Miller CEO of Gazprom and Mr Toru Ishida director of the Japanese Economy, Trade and Industry Ministry's Agency for Natural Resources and Energy signed an agreement on scientific and technical cooperation at a meeting in Moscow recently. The statement said the two officials also discussed the implementation of an agreement to jointly develop the investment rationale for the project aimed at creating gas processing and chemical facilities to be fed with feedstock resources from the Sobinskoye oil and gas condensate field in the Krasnoyarsk territory. It said that "The parties also confirmed their interest in further promoting the dialogue on a broad spectrum of issues." The Japanese agency and Gazprom signed a framework agreement on cooperation in 2005. The Joint Coordinating Committee, which held its fourth meeting in Japan in December 2008, was set up with the aim of implementing the agreement. The committee includes a joint working group for various activities.
Thursday, March 26, 2009
Gazprom sets up joint venture for gas sales in Italy
BERLIN, March 25 (RIA Novosti) - Gazprom has bought a 50% stake in A2A Beta S.p.A. from Italy's A2A Alfa S.r.l. to create a joint venture to sell gas on the Italian market, a Gazprom spokesman said on Wednesday. The deal was struck by Gazprom's subsidiary, Gazprom Germania, which trades natural gas from Russia and Central Asia in Germany and Western Europe. "Consequently we have put into practice previously reached agreements to establish a joint venture with the aim of selling natural gas on the Italian gas market," Gazprom Germania spokesman Burkhard Woelki said. A2A Alfa S.r.l. is 70% controlled by a group of Italian companies, A2A, while the remaining 30% is held by Iride. Gazprom Germania is represented in the deal by its subsidiary ZMB GmbH. The joint venture is expected to enable Gazprom to sell about 900 million cubic meters of gas on the Italian market annually. A2A is a leading energy company in Italy, selling 6 billion cubic meters of gas annually. Iride Group sells about 2 billion cubic meters annually.
Gazprom to Buy Back $4Bln Stake From Eni
26 March 2009 - Reuters - Russian state banks will help Gazprom raise more than $4 billion to buy back a stake in its oil arm from Italy's Eni to prevent the asset ending up in foreign hands, industry sources said Wednesday. The deal, expected in early April, the sources said, would help Eni reassure investors that it has enough cash to continue paying its dividend and advance the Kremlin's strategy of bringing key resources back under state control. "In the eyes of the Kremlin, Gazprom Neft is a 'strategic asset,' and therefore foreigners owning such assets should expect to have the thumbscrews put on them to reduce their equity levels," analysts from Bernstein said in a note. Eni, the biggest Western buyer of Russian gas, acquired a 20 percent stake in Gazprom Neft and some gas assets at a state auction of bankrupt oil firm Yukos in April 2007 and immediately agreed on a buyback option within two years with Gazprom. Analysts believed that Russia devised the arrangement to secure the assets for state-controlled Gazprom even though it was deemed politically difficult for Gazprom to bid in the auction, which Yukos shareholders dismissed as a sham. Eni's shares were up 3.6 percent as investors had feared that Gazprom could fail to meet or would ask to extend the deadline for the buyback, citing a lack of refinancing options and the fact that Gazprom Neft's value has tumbled since it took the call option. Gazprom Neft's shares closed up 14 percent on the MICEX after rising as high as 30 percent in early trade on hopes that Gazprom would offer a generous buyout to minority shareholders of Gazprom Neft. The deal would mark the first major refinancing help provided by Russian state banks since the Kremlin abruptly suspended direct industry bailouts in February. Eni could become the outright owner of the assets if Gazprom misses the deadline. Gazprom must either exercise the buyback before April 9 or agree on an extension to the deadline. It can buy 20 percent of Gazprom Neft from Eni and 51 percent in a joint venture operating Siberian gas assets that belongs to Eni and its partner, Enel. "It's going to be part of [Italian Prime Minister Silvio] Berlusconi's visit to Moscow," one of the sources said Wednesday. Berlusconi is expected to visit Moscow on April 6 and 7. The sources said, however, that the two sides had yet to reach an agreement on the final price. Gazprom and Eni declined official comment. Eni and its partner at the auction, Italian utility Enel, paid a total of $5.8 billion for the assets and agreed to resell the Gazprom Neft stake for around $4 billion. One-fifth of Gazprom Neft is worth about $2.2 billion at current market prices.
Turkish energy minister meets with chairman of Gazprom
26.03.2009 – (ECO) - ANKARA – Turkish Energy & Natural Resources Minister Hilmi Guler met with Russian Gazprom's executive board chairman Aleksei Miller in Ankara. Guler told reporters following the meeting that the second Blue Stream Project aiming at transporting Russian natural gas to Israel as well as the other natural gas, oil and electricity projects were high on agenda of the meeting. Miller, on his part, said that Turkey was the second biggest customer of the Gazprom with its increasing demand for natural gas. He said that the Gazprom was ready to provide Turkey with an additional amount of natural gas. Upon a question, Guler said that the Turkish Petroleum Corp (TPAO) and the Gazprom would carry out joint projects in Iraq
Wednesday, March 25, 2009
Gazprom to buy out Italian stake in Gazprom Neft - paper
MOSCOW, March 25 (RIA Novosti) - Gazprom may repurchase a 20% stake in Gazprom Neft and former gas assets of the liquidated Yukos oil company from Italian Eni and Enel in a deal worth over $5.5 billion, a business paper reported Wednesday. Both purchases have been preliminarily approved by the gas giant's board of directors and are expected to be announced on April 6-7, Vedomosti reported, referring to sources close to Eni and the Gazprom board of directors. State-controlled Sberbank, Gazprombank and Russian Agricultural Bank are prepared to lend money to the gas monopoly, the paper said. Gazprom will have to pay over $4 billion to Eni for the 20% stake in Gazprom Neft and about $1.5 billion to Eni and Enel for 51% of shares of SeverEnergia, the paper said. SeverEnergia, the holding company for Arcticgaz and Urengoil, has reserves of almost 1 trillion cubic meters of natural gas. The Italian companies acquired the Russian oil and gas assets two years ago at auctions of the property of liquidated oil giant Yukos, whose founder Mikhail Khodorkovsky is serving an eight-year prison term for fraud and tax evasion. Gazprom Neft is Russia's fifth-largest oil company with 77.66% of its stock held by Gazprom and 20% by Eni. Gazprom Neft posted a net profit of $5.2 billion in the first nine months of 2008.
Gazprom warns Ukraine over changes to gas transport system
MOSCOW, March 25, 2009 (RIA Novosti) - Russia's Gazprom warned on Wednesday that any changes made to Ukraine's natural gas transport network without Russia's approval will affect European supply contracts. Russia's leadership has reacted furiously to plans discussed by Ukraine and the European Union earlier this week, without Russia's participation, on modernizing the Ukrainian gas grid. Gazprom official Oleg Aksyutin told reporters: "In view of the level of integration of our gas transport system and the fact that Ukraine's gas transit system is an inseparable part of Gazprom's gas export regime and our export contracts, Gazprom must approve any work relating to changes in the throughput capacity of Ukraine's pipelines." Prime Minister Vladimir Putin on Monday threatened to review ties with the EU if it goes ahead with the plans without Russia's involvement, and President Dmitry Medvedev said the following day that inter-governmental talks with Ukraine had been suspended until the issue is resolved. Aksyutin, who heads Gazprom's department for gas transport and underground storage, said any unauthorized changes to the transport system will have an impact not only on Russia's export contracts with European states, but also on Russian and Central Asian gas production. Ukraine, the EU and several banks signed a pledge of cooperation in Brussels on Monday to encourage investment and avoid a repeat of the dispute at the start of the year, which resulted in a temporary cut-off in Russian gas supplies. Russia, which transits about 80% of its Europe-bound gas via Ukraine, said it was excluded from the talks. Under the agreement, the EU endorsed Ukraine's plan to modernize its Soviet-era pipelines and underground storage facilities, and to build new gas metering stations. The EU pledged 2.5 billion euros ($3.4 billion) on the condition Kiev reform the sector to make it more open and transparent. Ukraine also asked the EU to help build two more pipelines to increase the network's capacity by about 60 billion cubic meters to 200 billion cu m, a project it earlier estimated at $5.5 billion. Kiev says this would be cheaper than building long-distance gas pipelines, such as Nabucco promoted by Europe and the Nord Stream and South Stream projects Russia has been pushing for.
Eni backs Russia on new EU gas links
03-25-2009 - Upstream OnLine - Russian gas giant Gazprom said that it had the full support of Italiy's Eni to build new gas links to bypass Ukraine following meetings that coincided with a new row between Moscow and Kiev. Gazprom said its head Alexei Miller and Eni chief executive Paolo Scaroni met in Moscow to discuss their joint project, the South Stream gas pipeline, which will take Russian gas from under the Black Sea to Europe, bypassing Ukraine. "Taking into account that the EU understands the importance of the diversification routes from Russia, the issue of quickly implementing this project is becoming especially pressing," Gazprom said in a statement, referring to the link. The meetings came as Russia broke off talks with Ukraine after Kiev angered the Kremlin by asking the EU to modernise its pipeline network. Gazprom supplies Europe with a quarter of its gas. Around 80% of this comes through Ukraine's Soviet-era pipelines. The Russian gas giant did not mention a looming deadline to exercise a call option on a 20% stake in Gazpromneft, the oil wing of Gazprom, held by Eni and valued at about $4.3 billion. The call option expires in early April. Scaroni also met Russian Deputy Prime Minister Igor Sechin yesterday, who is also the chairman of Russian state oil giant Rosneft and a trusted adviser on energy issues to Russian Prime Minister Vladimir Putin. Sechin later said the two had discussed energy security, which could only be achieved through "cooperation between consumers, suppliers and transit states", Russian media quoted him as saying, a Reuters report said.
Gazprom, Japan's energy agency signed an agreement on scientific and technical cooperation
MOSCOW, March 25, 2009 (Itar-Tass) - Russia's Gazprom and Japan's Agency for Natural Resources and Energy have signed an agreement on scientific and technical cooperation, the gas major's press service said after the talks between Gazprom CEO Alexei Miller and the Japanese agency's chief, Toru Ishida. The partners discussed the work of the joint coordinating committee, in particular the feasibility study of the project to create a gas processing plant on the basis of the Sobinsky oil and gas condensate field in the Krasnoyarsk Territory. Gazprom and Japan's agency signed the framework agreement on cooperation in 2005, PRIME-TASS reports. To implement the agreement they set up a coordinating committee, which gathered for its first meeting in Japan in December 2008.Then the parties signed an agreement on the Sobinsky oil and gas condensate field.
Tuesday, March 24, 2009
Eni CEO in Russia, meets deputy PM, Gazprom chief
MILAN, March 24 (Reuters
by Stephen Jewkes
) - The chief executive of Italian oil company Eni SpA (ENI.MI) met Russian Deputy Prime Minister Igor Sechin on Tuesday and is meeting Gazprom (GAZP.MM) Chairman Alexei Miller, company sources said. Eni and Gazprom have joint operations and meet periodically. Gazprom has a call option on a 20 percent stake held by Eni in Gazpromneft which expires in April and has been valued at about $4.3 billion. A Gazprom source said Eni Chief Executive Paolo Scaroni was meeting Miller, but would not disclose the subject of their conversation. Scaroni earlier met Sechin, another company source said. The meetings came as Russia broke off talks with Ukraine after Kiev angered the Kremlin by asking the European Union to modernise its pipeline network. The grid carries 80 percent of Russian gas supplies to Europe.
Thursday, March 19, 2009
Deferring Nabucco Is Win-Lose for Gazprom
19 March 2009 - The Moscow Times - On Monday, the foreign ministers of 27 European Union countries could not agree on the 3.5 billion euro budget for energy projects. This means, among other things, that the fate of the Nabucco project, which was supposed to be allocated 250 million euros, has been essentially put on hold. Cutting the priority for the Nabucco gas pipeline, which if built will bypass both Russia and Ukraine, can be seen as either a victory for Gazprom or as a relief for the EU members, whose budgets have been heavily taxed by the financial crisis. Although France and Italy also supported the downgrading of Nabucco, Germany, which stands to be on the receiving end of the Nord Stream pipeline, is Nabucco's largest opponent. Nord Stream's shareholders include Gazprom with 51 percent, German enterprises E.On and BASF with 20 percent each and Dutch Gasunie with 9 percent. Most of the skepticism surrounding Nabucco centers on the lack of gas to fill it. Iran, with the world's second-largest natural gas reserves, could easily fill the pipeline, but it is impossible to imagine Tehran as a reliable partner in Nabucco considering how many sharp points of contention there are between Iran and the United States (and many EU members as well) -- mainly over Tehran's nuclear program. Turkmenistan, which has the world's fifth-largest reserves of natural gas, could play a prominent role in Nabucco, but this would require building a new Trans-Caspian pipeline. Moreover, there are security issues regarding transit routes through Georgia and Turkey. Gazprom's other proposed project, South Stream, which would transport gas from Russia to Bulgaria and onward to other European countries via the Black Sea, would be Nabucco's competitor. Now Gazprom can see itself as the victor. While Europe is shelving Nabucco until more prosperous times, Gazprom continues to see the ambitious South Stream and Nord Stream projects as their key strategic priorities. On the other hand, Gazprom's gas exports to Europe have shrunk since the beginning of the year by 40 percent in comparison with the same period a year ago. Moreover, long-term forecasts point to European demand for gas dropping much more than previously believed, which makes the Nabucco deferral logical. Gazprom may believe that the Nabucco downgrade strengthens its status as a near-monopoly supplier of gas for Europe. But the price of having this privilege may prove to be very expensive.
Wednesday, March 18, 2009
Gazprom's gas exports drop almost 50% since start of year
MOSCOW, March 18 (RIA Novosti) - Gazprom's natural gas exports to countries other than former Soviet republics declined by 16 billion cubic meters to 24 billion cubic meters from January 1 to March 15, a business paper reported on Wednesday. Vedomosti also reported, citing data of the central dispatch office in the fuel and energy complex that Gazprom's natural gas production was continuing to decline in March. Gazprom's natural gas output fell 21% from March 1 to March 16 as compared with the same period last year and 9% in February 2009, Vedomosti reported. A Gazprom senior manager told the paper that falling exports could be explained by the desire of European consumers to limit purchases of expensive gas as they sought to optimize the use of natural gas from storage facilities while waiting for prices to fall.
Tuesday, March 17, 2009
Gazprom turns down invitation to join Nabucco project
MOSCOW, March 17, 2009 (RIA Novosti) - Gazprom has received an invitation to join the Nabucco pipeline project to pump gas from Central Asia to Europe, but will not take up the offer, a deputy head of Russia's energy giant said. In an interview with Vesti TV on Monday, Alexander Medvedev said Gazprom would stick with its South Stream project and stay out of Nabucco. "Unlike in the case of Nabucco, we have everything we need for this project [South Stream] to materialize," he said. "We have gas, the market, experience in implementing complex projects, and corporate management." The executive said Gazprom was not prepared to split its operations between two projects simultaneously. "You chase two rabbits, you catch neither. We have a rabbit we know, and we will chase it," he said. The $10 billion Nabucco pipeline, backed by the European Union and the U.S., is intended to link energy-rich Central Asia to Europe through Azerbaijan, Georgia, Turkey, Bulgaria, Romania, Hungary and Austria, bypassing Russia and Ukraine. Construction has been tentatively scheduled to begin in 2010. The South Stream pipeline is designed to annually pump 31 billion cubic meters of Central Asian and Russian gas to the Balkans and on to other European countries, but its capacity could be increased by a further 16 billion cu m. The project involves Bulgaria, Serbia, Hungary, Italy and Greece. Russia's transit disputes with its former Soviet neighbors have raised concerns in Europe about too much energy dependence on Russia. Russia cut off gas supplies to Ukraine on January 1 after failing to reach a deal over debt and prices for 2009 in late December, and later halted gas deliveries to Europe, saying Ukraine was stealing transit gas. Kiev denied the accusation.
Monday, March 16, 2009
Gazprom May Swap Caspian Gas With Iran for Persian Gulf Exports
March 16 (Bloomberg
by Lucian Kim
) - OAO Gazprom may provide northern Iran with natural gas in exchange for the right to export fuel from the country's Persian Gulf ports, the official Fars news agency reported today, citing an intergovernmental memorandum. Russian Energy Minister Sergei Shmatko and Iranian Oil Minister Gholamhossein Nozari signed the agreement on the sidelines of an OPEC meeting in Vienna yesterday, Iran's state- run news agency said. Under the deal, Gazprom would swap gas from Turkmenistan or Azerbaijan in exchange for deliveries of crude, gas condensate or liquefied natural gas from southern Iran, Fars reported. Russia, the world's largest energy exporter, is seeking to expand control over potential competitors in Central Asia and North Africa by taking stakes in international projects and coordinating production. Moscow hosted the Gas Exporting Countries Forum last December, fueling fears among consumer nations of the creation of a "gas OPEC" modeled after the Organization of Petroleum Exporting Countries. Gazprom wants to keep its near-monopoly over gas exports from Turkmenistan, the largest producer of the fuel in Central Asia. A pipeline connects the former Soviet republic with northern Iran, which faces chronic gas shortages because of a lack of a national pipeline network. A pipeline also connects Iran to Azerbaijan, which broke free of its dependence from Gazprom when it began exporting gas in 2007. Gazprom, which is vying to buy future Azeri gas supplies, may deliver gas to northern Iran via a Soviet-era pipeline, Fars reported, citing Stanislav Tsygankov, the head of Gazprom's foreign relations department. Gazprom may also help build an LNG plant in southern Iran, Interfax reported earlier today, citing Shmatko. Gazprom begins deliveries of LNG -- gas compressed to a liquid for transportation by tanker -- later this year. The company has no experience of its own producing the fuel and is depending on technology used by Royal Dutch Shell Plc in Russia's first LNG plant off the Pacific coast.
Russia, Venezuela Agree on Fourth Orinoco Oil Venture
March 15 (Bloomberg by Steven Bodzin) - Russia, the world's second-biggest oil producer, and Venezuela will form a fourth venture to pump crude in the Orinoco belt, Venezuela's richest petroleum region. The two nations aim to produce oil in the Junin 6 area, state oil company Petroleos de Venezuela SA or PDVSA, said late yesterday on its Web site, citing an agreement between Russian Deputy Prime Minister Igor Sechin and Venezuelan Energy and Oil Minister Rafael Ramirez. Russia will extend its lead as the country with the most Orinoco projects, adding to three areas being explored by joint ventures involving OAO Lukoil, OAO Gazprom and TNK-BP. Chinese companies are working in two Orinoco areas through joint ventures, while more than a dozen other countries have one venture each, according to PDVSA's 2007 annual report. Venezuela, with the world's second-biggest proven reserves of crude, requires PDVSA to hold a majority stake in any oil- industry venture. The statement didn't say who its partner will be in developing Junin 6. Five Russian oil companies, including the three already working on Orinoco projects as well as OAO Rosneft and OAO Surgutneftegaz, last year formed a company known as Consorcio Ruso to pursue joint ventures in the South American country. The consortium will be the minority partner in the venture and financing will be provided by a joint Russian-Venezuelan bank, Itar Tass reported, without saying where it got the information.
Thursday, March 12, 2009
Gazprom, Hungary's MOL to set up gas storage JV on parity basis
MOSCOW, March 10, 2009 (RIA Novosti) - Russian energy giant Gazprom and Hungary's MOL will hold a 50% stake each in a joint venture to build an underground gas storage facility in Hungary, Gazprom CEO Alexei Miller said Tuesday. Russian Prime Minister Vladimir Putin announced the deal on Tuesday following intergovernmental talks with Hungary. The project falls within the framework of the South Stream project to pump gas from Russia to Europe via the Balkans. "A separate document on building a large underground gas storage facility on the territory of Hungary has been drafted. Hungarian company MOL is Gazprom's partner in this project," Putin said. "The gas storage facility will have a capacity of over 1 billion cubic meters. This is a large volume, which will enable us to ensure energy security, and the stability of the Hungarian energy sector," he said. Gazprom said a final decision on investment in the construction of the storage facility would be made by the end of 2009. The facility would be put into service in 2012-2013. The South Stream pipeline is designed to pump 31 billion cubic meters per year of Central Asian and Russian gas to the Balkans and on to other European countries, but its capacity could be increased by a further 16 billion cu m. The project involves Bulgaria, Serbia, Hungary, Italy and Greece.
Wednesday, March 11, 2009
Gazprom to build gas storage in Hungary
RBC, 10.03.2009, Moscow 17:02:47 – Gazprom and Hungary's energy concern MOL have signed an agreement on the construction of a major natural gas storage facility in Hungary. The document was signed as a result of Russian-Hungarian intergovernmental consultations in Moscow. Earlier, Hungarian Prime Minister Ferenc Gyurcsany announced that the storage facilities would allow Hungary to ensure one half of the country's demand for gas. The construction of the subsurface storage facility is likely to be a part of Gazprom's other major project - the construction of the South Stream pipeline project.
Friday, March 06, 2009
Putin - Gazprom & Rosneft to Buy 307 Ships
March 6, 2009 - (RBC News) - Gazprom and Rosneft plan to order 307 ships from the recently established United Shipbuilding Corporation until 2030, Prime Minister Vladimir Putin said during a meeting on the development of non-military sea equipment in St. Petersburg today. He noted that the corporation had already drafted a preliminary production plan. The PM stressed that the program must be designed to meet effective demand, adding that the funds earmarked under federal target programs and natural monopolies' investment programs must only be used to buy domestic equipment. He also reiterated that all arrangements for setting up the United Shipbuilding Corporation must be completed by April 1.
China to Boost Russian Energy Links
March 6, 2009 - China Daily
by Wang Zhuoqiong
- China will renew its deals with Moscow for energy resources before the end of this month, said the Chinese ambassador to Russia yesterday as he hailed the unbreakable link between the two nations. The agreements will include a long-term crude oil trading pact and a project to build a new pipeline, ambassador Liu Guchang told China Daily during discussions at the CPPCC. "It marks a major breakthrough in bilateral energy cooperation," he said, "and reflects the strengthened and practical efforts of two countries in coping with the sharp drop in trade caused by the global financial crisis." And he added with gusto: "No matter how grave the economic crisis is, it will not affect the energy cooperation between China and Russia." Liu said the move was a crucial part of a high-level strategic partnership, adding: "China's energy security is key to the country's sustainable development. For Russia, the Chinese market is the most stable, has the most potential and is the most geographically convenient." On Feb 17, China signed a $25-billion energy deal with Russia in Beijing that will see it secure 15 million tons of oil - 300,000 barrels a day - from Moscow for the next 20 years in return for loans. Pan Zhanlin, a specialist on Sino-Russian relations and ex-Chinese ambassador to the former Yugoslavia, hailed the energy cooperation, adding that the implementation of the agreement is crucial. Liu, meanwhile, said the bilateral trade had hit a historical low, with the volume dropping 40 percent in January compared to the same month last year. Describing it as "a gloomy picture", the ambassador said both sides were affected by the crisis, resulting in shrinking markets, a shortage of financial liquidity and decreased purchasing power. "We have not made accurate analysis so far," Liu said, "but we are both working on methods to boost trade." Trade between Russia and China was valued at $56.8 billion last year, up 18 percent year-on-year but a sharp fall from the 44.3 percent of 2007.
Gazprom to Reduce Offtake from Independents
March 6, 2009 - Reuters
by Amie Ferris-Rotman and Vladimir Soldatkin
- Russian gas export monopoly Gazprom will reduce its gas offtake from independent producers as demand falls, a senior executive said on Tuesday. "We will start reducing their (independent firms') offtake of gas, which is sent to an internal system, on the back of a reduction in usage," Alexander Mikheyev, First Deputy Head of gas marketing, told a conference call. Russia's second-largest gas producer, Novatek, is expecting to significantly reduce output, he added. Gazprom has already begun talks with independent producers on the reductions. In the first two months of this year, the world's largest gas producer's output fell by 16 percent compared with the same period the year before, while Novatek raised output 11 percent.
Thursday, March 05, 2009
Gazprom and Gas Natural sign Memorandum of Understanding
03/05/2009 - Gazprom Press Release - OAO Gazprom Management Committee Chairman Alexey Miller and the Chairman of Gas Natural Salvador Gabarrу signed a Memorandum of Understanding today in Madrid as part of a state visit of Russian President Dmitry Medvedev to Spain. The memorandum foresees cooperation between the companies in medium- and long-term trade in natural gas, including liquefied natural gas, CO2 emission quotas, as well as cooperation in electric power production and the development of other lines of business.
Wednesday, March 04, 2009
Gazprom reports 2008 financial results
03–04–2009 – Steel Guru – Gazprom announced its unaudited consolidated interim condensed financial information prepared in accordance with International Accounting Standard 34 "Interim Financial Reporting" for the nine months ended September 30th 2008. The deconsolidation of the Gazprombank Group as of 30 June 2008 had the most significant impact on this financial information. OAO Gazprombank's general meeting of shareholders on 24 June 2008 elected a new Board of Directors. The new Board of Directors has 5 representatives of the Group out of its 12 members. As a result, the Group lost its ability to control the financial and operational policies of OAO Gazprombank and its subsidiaries, including OAO Sibur Holding and its subsidiaries as well as entities of Gazprom-Media Group, and terminated consolidation of Gazprombank Group entities as subsidiaries. Given the fact that the Group continues to significantly influence Gazprombank Group, it is included in the financial statements as an associated company. This change impacted the consolidated interim condensed balance sheet as of the reporting date but did not have a significant impact on the consolidated interim condensed statement of income.
The table below presents the unaudited consolidated interim condensed statement of income for the nine months ended September 30th 2008 and 2007.
In RUB million

Sales
Operating profit
Profit before profit tax
Profit for the period
2008
2,572,945
1,022,699
1,016,286
751,676
2007
1,660,069
496,826
611,573
454,490
Change
55%
106%
66%
65%
UZBEKISTAN: GAZPROM COMES UP DRY ON EXPLORATION ATTEMPTS
3/03/09 - Eurasianet.org - Gazprom has handed-back exploration licenses for three hydrocarbon deposits in northern Uzbekistan. A Gazprom source told the Russian newspaper Kommersant that the deposits had been disappointing and were not of commercial interest. Michael Korchemkin of the US-based energy consulting firm East European Gas Analysis said the hand-back is "an indication that Gazprom is starting [the implementation of] a reasonable reduction in its investment program," the newspaper reported March 3. The licenses for the Kuanysh, West-Urgin and Akchalak fields in Ustyurt were held by Gazprom subsidiary Zarubezhneftegas, and they may now be taken over Malaysia's Petronas, the report added. Gazprom's investment in the Ustyurt area has been projected to hit $400 million. The company spent $215 million on exploring seven deposits in 2007-2008; a further $45 million has been earmarked for 2009. Exploration work will continue at Shakhpakhty, Aktumsuk, Agyn and Nasambek fields.
Russia, Spain strengthen ties with energy pact
03-03-2009 - (AFP)- MADRID — Russian President Dmitry Medvedev wrapped up a visit Tuesday to Madrid by signing an energy cooperation pact and a deal to enable Spanish military equipment and staff to reach Afghanistan via Russia. "We have succeeded in entering a new level of cooperation. Big prospects are opening up in the fuel and energy sphere," he told a news conference with host Prime Minister Jose Luis Rodriguez Zapatero at the end of a two-day trip. Zapatero said the energy cooperation agreement, which covers oil, gas, charcoal and renewables, would lead to "greater energy security for Spain." The signing of the agreement comes little over a month since a dispute between Russia and the Ukraine left more than a dozen European countries cut off from Russian gas supplies in the midst of winter. Spain gets the bulk of its gas from Algeria and it was not affected by the dispute which left many European nations questioning Russia's reliability as an energy supplier. Russia is the world's biggest gas exporter and second-largest oil supplier, while Spain is home to several global leaders in the renewable energy sector and is one of Europe's biggest producers of wind power. Several Spanish and Russian energy firms also signed their own cooperation accords on the sidelines of the state visit, the most attention-grabbing being one between Spain's Gas Natural and Russia's state-controlled Gazprom. Under the terms of the deal the two firms may work together in the development of Russia's vast Shtokman gas field, Gazprom CEO Alexei Miller told reporters in Madrid. Gazprom is currently developing the Shtokman field, one of the largest gas fields in the world, with France's Total and Norway's StatoilHydro. Russia and Spain, a member of NATO, also signed an agreement allowing the transit of military equipment and staff through Russia to Spanish troops in Afghanistan. "The realisation of this agreement will make it easier to maintain the Spanish contingent stationed in Afghanistan," said Medvedev. Moscow has signed similar agreements with several other countries, including with the United States. Russia said Tuesday it had allowed a first shipment of US equipment bound for the central Asian country to cross its territory. Russia and NATO reached the deal on transit of supplies for Afghanistan in April last year, but Russia's war against Georgia in August prevented the agreement being fully put into practice as ties deteriorated badly. Medvedev's visit to Spain is the first bilateral visit to a European country since Russia's conflict with its ex-Soviet neighbour. His programme included a state dinner hosted by Spain's King Juan Carlos, talks with business leaders and a visit to Madrid's Prado museum in addition to meetings with Zapatero. Analysts said the choice of Spain for a rare state visit by Medvedev reflects the fact that Moscow and Madrid have similar positions on several foreign policy issues. Spain is one of only five nations in the 27-member European Union which, like Russia, has not recognized the independence of Kosovo either in solidarity with Serbia or so as not to create a precedent for their own separatist areas. Zapatero has also backed a new European security pact, a proposal Medvedev unveiled last year in Berlin that has so far received a cool response among the big powers in the West.
Tuesday, March 03, 2009
Gazprom in talks with Repsol over Yamal field
MADRID, March 3 (Reuters by Oleg Shchedrov) - Russian gas giant Gazprom is in talks with Spanish oil major Repsol, and other companies over the development of Russia's Yamal field, the Russian company's Chairman Alexei Miller said on Tuesday. Gazprom is also considering the possible participation of Repsol in LNG-related projects, Miller told reporters in Madrid. Miller said Gazprom also plans to sign a gas swap deal with Spain's Gas Natural to bring Russian supplies of gas to Spain.
Gazprom borrowed $100 mln from SocGen in December
MOSCOW, March 3 (Reuters) - Russia's gas export monopoly Gazprom (GAZP.MM) said on Tuesday it borrowed $100 million in December from Societe Generale (SOGN.PA), the second tranche of a $350 million loan facility. In its third-quarter earnings release, Gazprom said it took the loan due in 2009 from SocGen at LIBOR plus 3.6 percentage points, the same rate as on the $250 million it borrowed in November.
Gazprom may seal oil and gas exploration deal with Nigeria this month
03-03-2009 - Business Day - Russia's Gazprom hopes to conclude a $2.5 billion oil and gas exploration deal with Nigeria by the end of March, establishing a 50/50 joint venture with state oil firm Nigeria National Petroleum Corporation (NNPC). "We are one month away from getting a conclusion on the Joint Venture (JV) deal," Vladimir Ilyanin, managing director of Gazprom Nigeria, told an oil and gas conference in the Nigerian capital Abuja last Wednesday. NNPC said in September it had signed a Memorandum of Understanding (MoU) with the Russian gas export monopoly on joint venture projects, but gave few details. The corporation said at the time that the deal covered petroleum and gas exploration, as well as power. Nigeria has the world's seventh-largest proven gas reserves, but has been unable to develop its gas industry to anywhere near full potential because of lack of funds and regulation. Some industry experts in Europe see Russia's deals with African OPEC members like Nigeria as an attempt to increase control on Europe's natural gas supplies. Gazprom already provides a quarter of Europe's gas. A senior Gazprom source told Reuters three weeks ago that the Russian firm wanted to invest at least $2.5 billion in the development and production of Nigerian gas, a figure confirmed by Ilyanin. The source added that 90 percent of the investment would be in developing Nigeria's domestic gas production, processing and transportation.
Monday, March 02, 2009
Gazprom downturn might affect Arctic investment
03-02-2009 - BarentsObserver - Russian energy major Gazprom will have to cut investments following the current sharp decline in revenues. That might have serious consequences for the development of project in Yamal, experts say. Mikhail Korchemkin from the East European Gas Analysis company says to newspaper Vedomosti that Gazprom might have to rearrange infrastructure plans for the Bovanenkovo project in Yamal. The analyst believes the company might end up connecting field pipelines with the existing infrastructure of the Yamburg field, instead of building a new pipeline westwards to Ukhta. As BarentsObserver reported last week, Gazprom might have to cut investments with up to 200 billion RUB following the economic downturn, lower revenues and restricted credit possibilities. The company is likely to get major revenue cuts in sales both to the domestic market, as well as to the Ukraine, Belarus and the EU. The Bovanenkovo field alone has reserves of about 4,9 trillion cubic meters, and is Gazprom's top investment project for the next years. The field is planned linked up with a pipeline stretching across the Baydarata Bay and to Ukhta in the Komi Republic.
Gazprom Signs Agreement With Kamchatka Region
02.03.2009 - [Neftegaz.RU] - The parties discussed the prospects for the gasification and gas supply to the region as well as the progress in implementing the Accord on Gasification for the Kamchatka Krai. It was emphasized that Gazprom was currently finalizing the development of the General Scheme for the gasification and gas supply to the region. Special attention was paid to the need to timely prepare the local consumers for gas supplies. Alexei Miller and Alexei Kuzmitsky considered the issues of shaping the resource base for gas supply to the region. In this context, the meeting stressed the importance of rapid implementation of the Russian Federation Government resolution to award Gazprom the rights to use the subsurface resources of the Okhotsk Sea offshore Kamchatka. Based on the meeting results Alexei Miller and Alexei Kuzmitsky entered into an Agreement of Cooperation between Gazprom and the Kamchatka Krai Government. According to the Agreement, the parties will promote an investment mechanism ensuring sustainable development of the gas supply system in the Kamchatka Krai and keep various financial sources optimally balanced. The document stipulates Gazprom's participation in the regional investment projects under the condition of their economic viability and solvent consumers' gas demand. The Government of the Kamchatka Oblast will give Gazprom the necessary assistance in securing a favorable investment environment for developing a gas supply system. This particularly involves creation of conditions for establishing market gas prices, taking into account the competition with other fuels and allocation of land plots for the construction of industrial facilities and social amenities. At the same time, Gazprom will provide technical and environmental safety of the construction and operation of gas supply facilities in the Kamchatka Krai as well as reliable gas supply to the Krai's consumers.
GDF Suez - French Equity Preview
March 2, 2009 – Bloomberg – GDF Suez SA – OAO Gazprom is in talks with the French utility to have it join the group that will build the Nord Stream gas pipeline, La Tribune reported, citing the Russian company's Deputy Chairman Alexander Medvedev. Gazprom also wants GDF Suez to take part in the South Stream pipeline, according to the newspaper. GDF Suez shares fell 19 cents, or 0.8 percent, to 25.29 euros.
Gazprom considers investment in Yemen
Feb. 28, 2009 - Saba - Yemen News Agency – SANA'A Russia's gas giant Gazprom is considering participation in Yemeni gas and oil production projects. Officials at the company discussed with the Yemeni delegation that paid a visit to Russia on February 26 the possibility of investing in Yemen in oil and gas production as the country has 480 billion cubic meters of gas. Cooperation opportunities in the energy area issues were discussed as well. Gas production in Yemen is currently used to inject oil fields to increase their production capacity. But there are plans to convert large quantities of gas into liquids in the future once a plant to produce 6.7 million tons of gas annually is established. Gazprom may help Yemen to develop the industry of gas and establish gas pipelines. Analyst Natalia Milchakova hopes Yemen will become one of countries increasing gas production to facilitate cooperation with it. Gazprom seeks to occupy a high position internationally among gas importers and with investment in Yemen the company would be provided with the opportunity to enter new markets in Asia and the Pacific Ocean. In November, Yemen launched the first phase of its giant LNG project in the Balhaf area of Shabwa province. The 3.7-billion-dollar LNG project is the most important in the history of the country that is a small producer of about 380,000 barrels per day of oil. The project is run by the Yemen Liquefied Natural Gas Company, which is a joint venture owned by the state-run Yemen Gas Company, French oil giant Total, US Hunt Oil Company, as well as Kogas and Hyundai from South Korea. The project was expected to generate the largest single revenue for the country. The Yemeni government expects the project to generate up to 20 billion dollars over the course of 20 to 25 years after its completion in 2010.
Contact me: